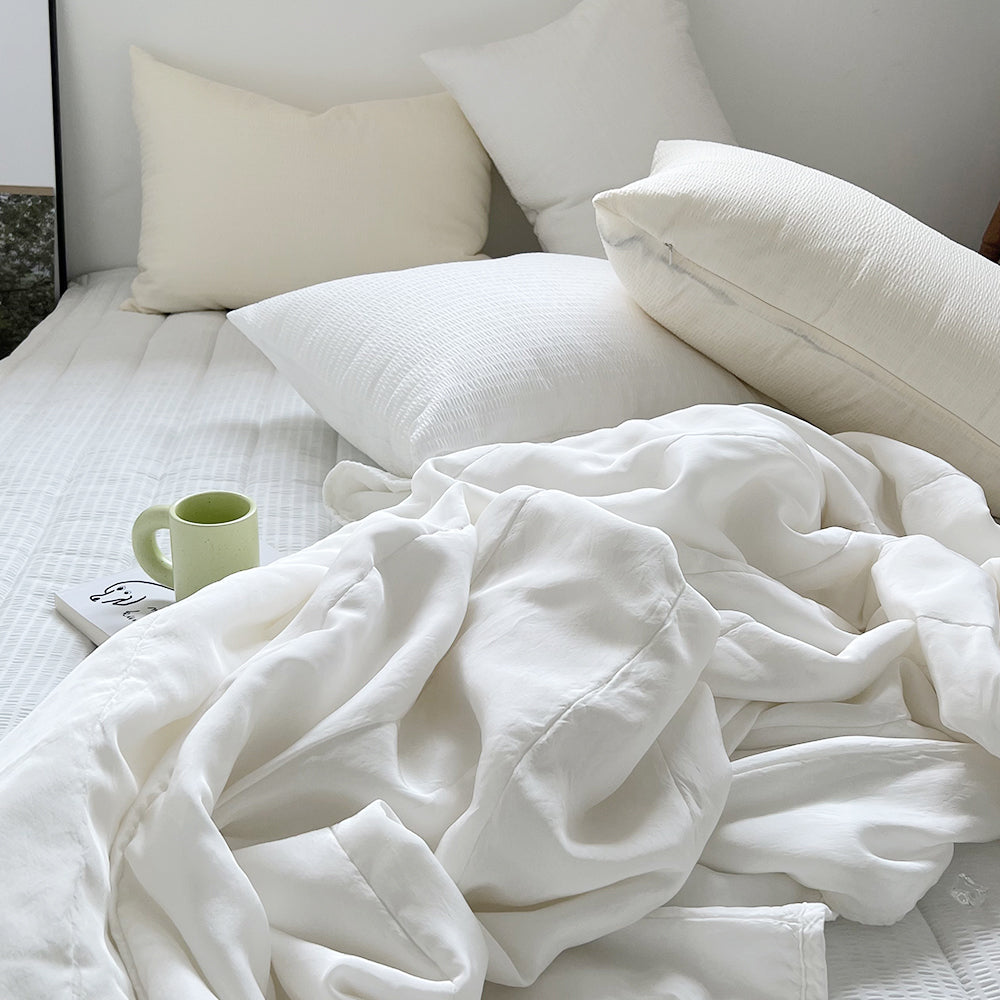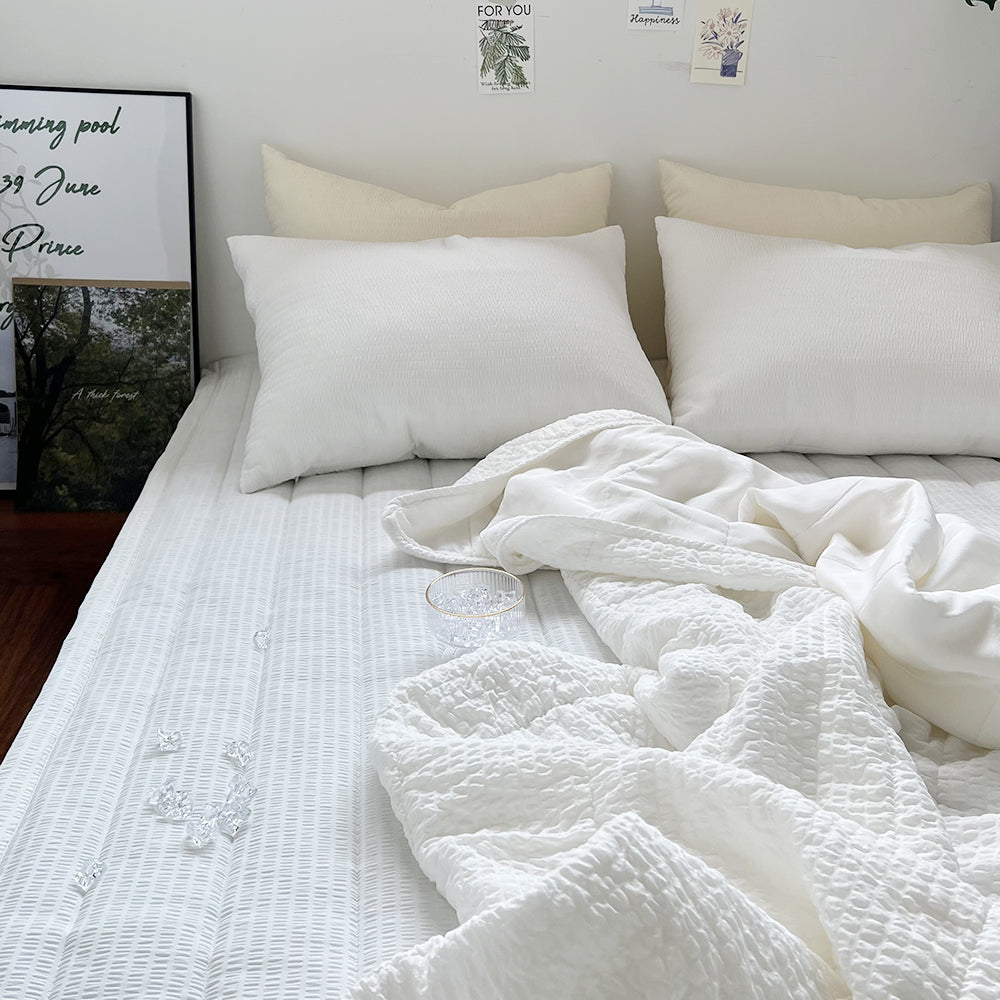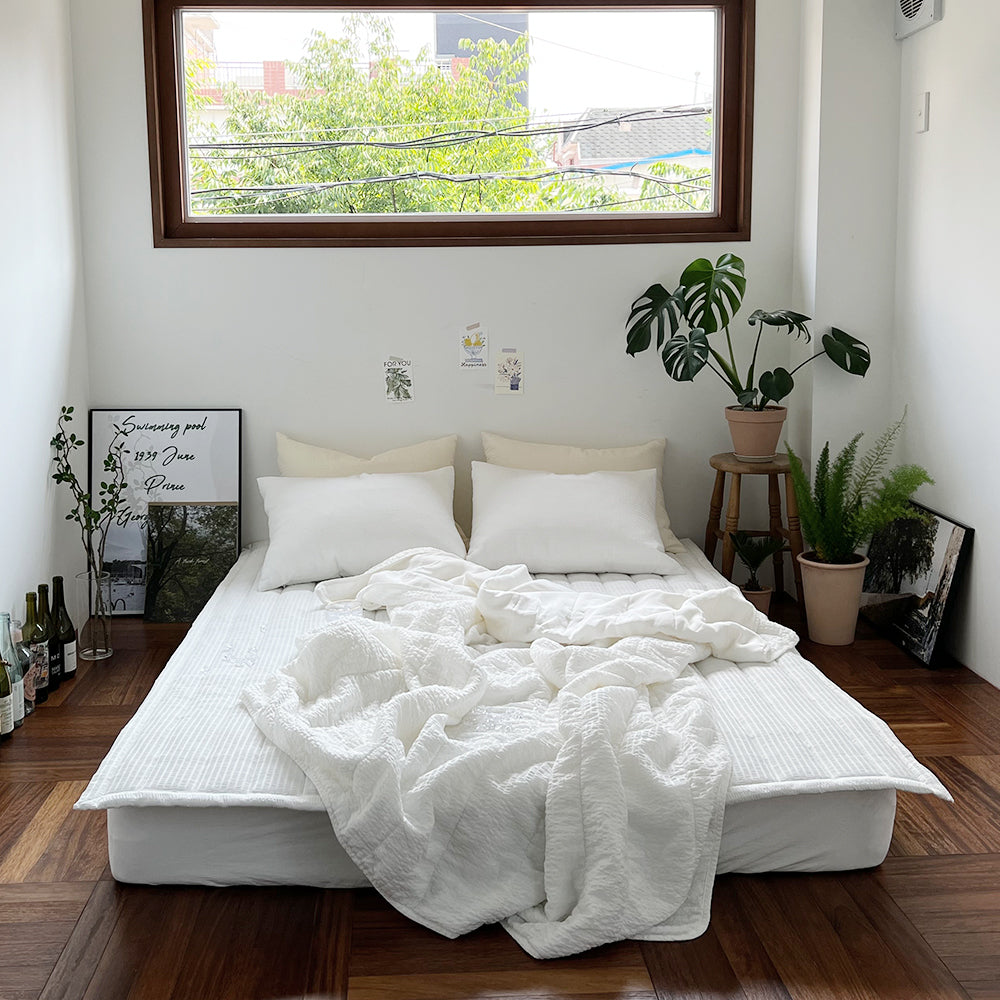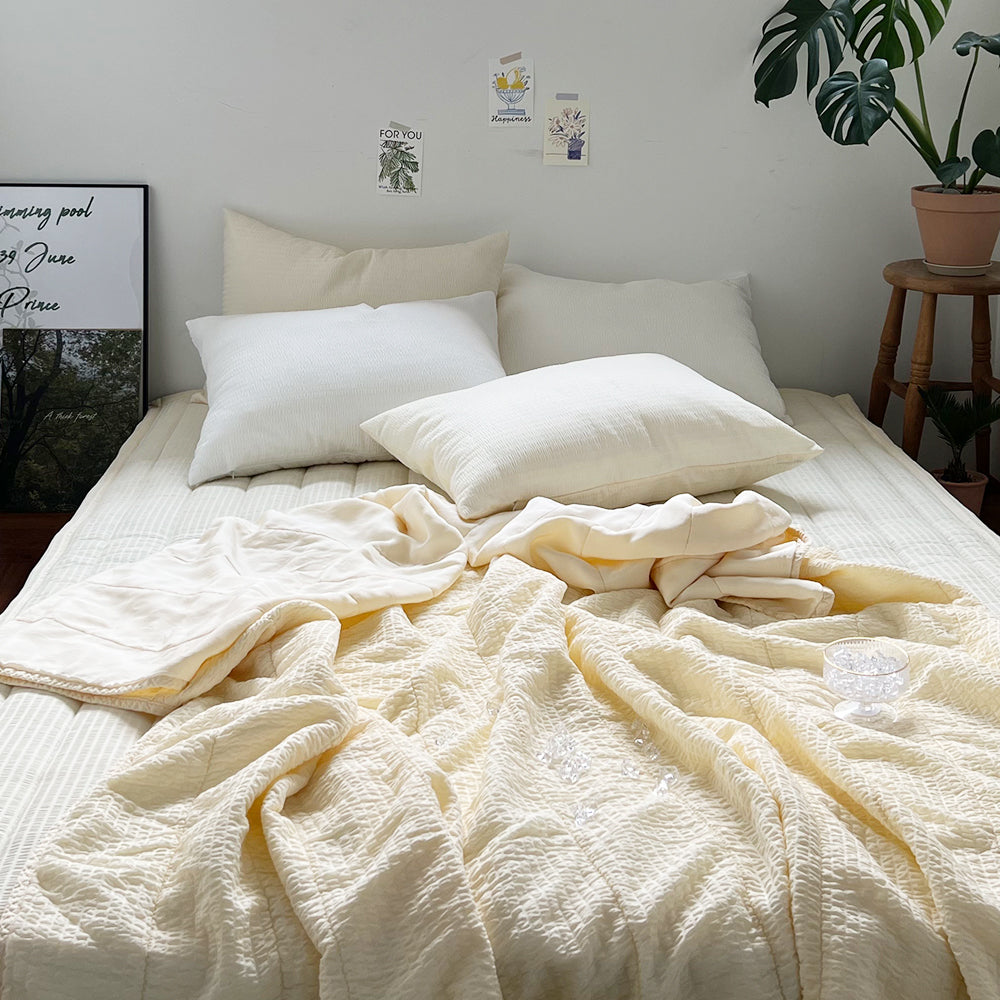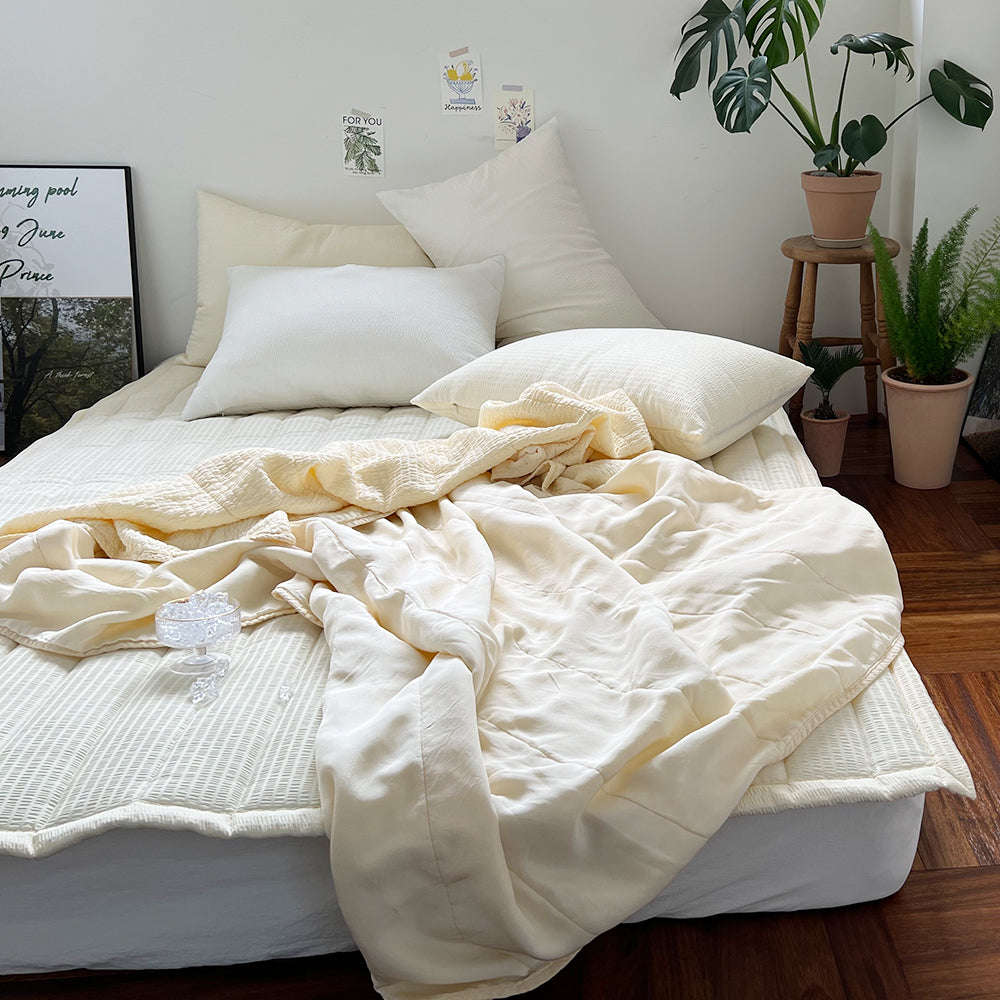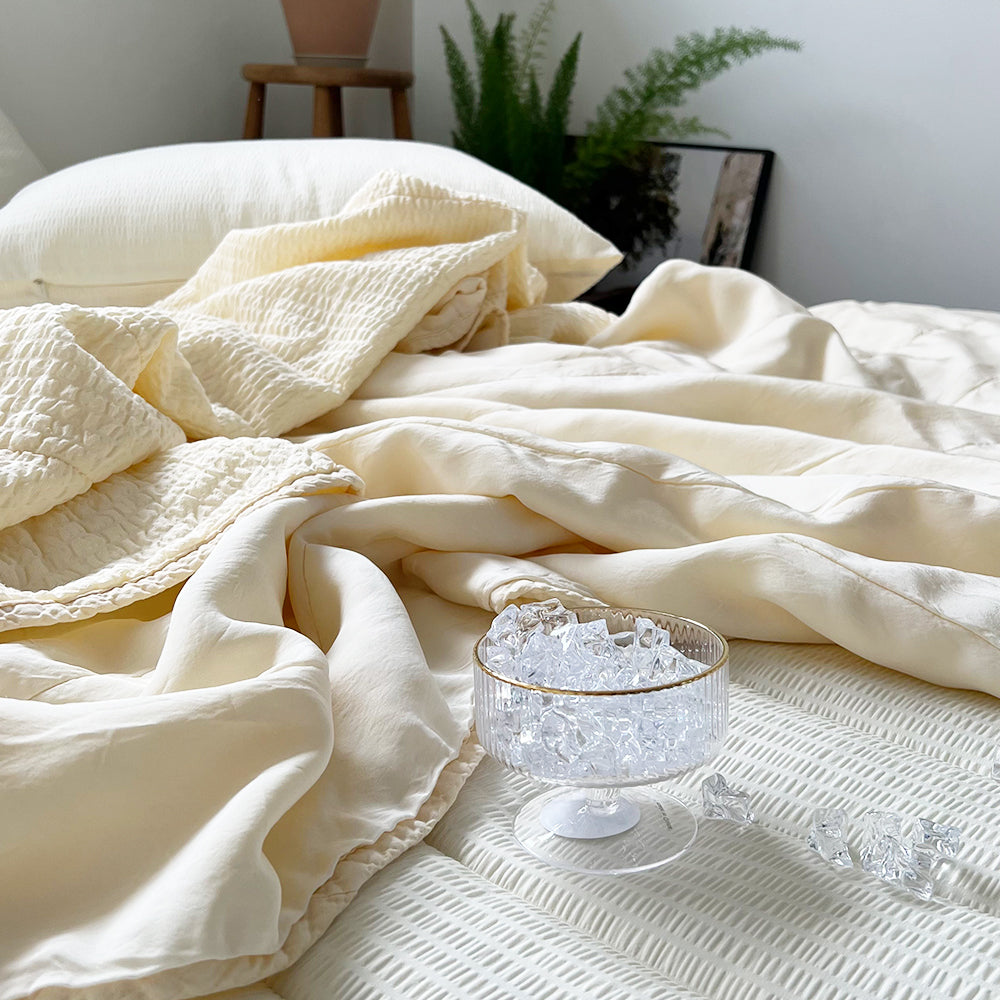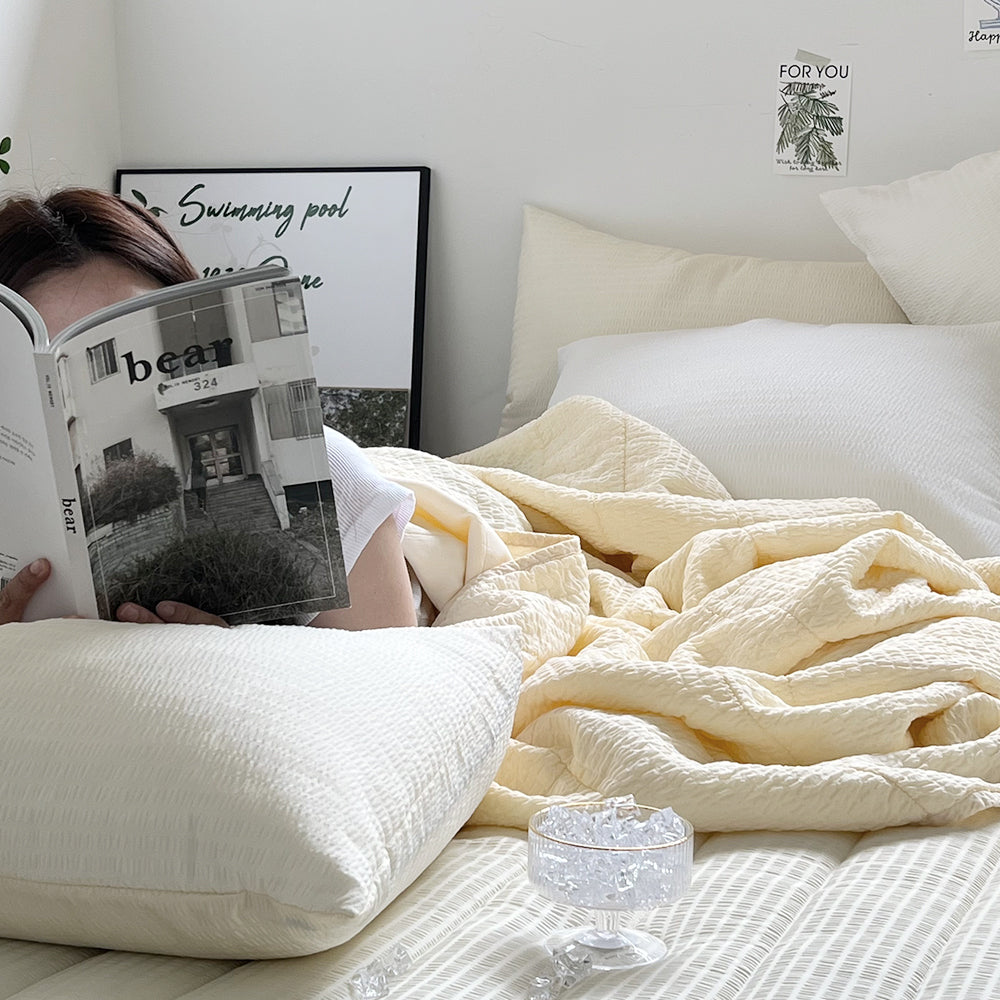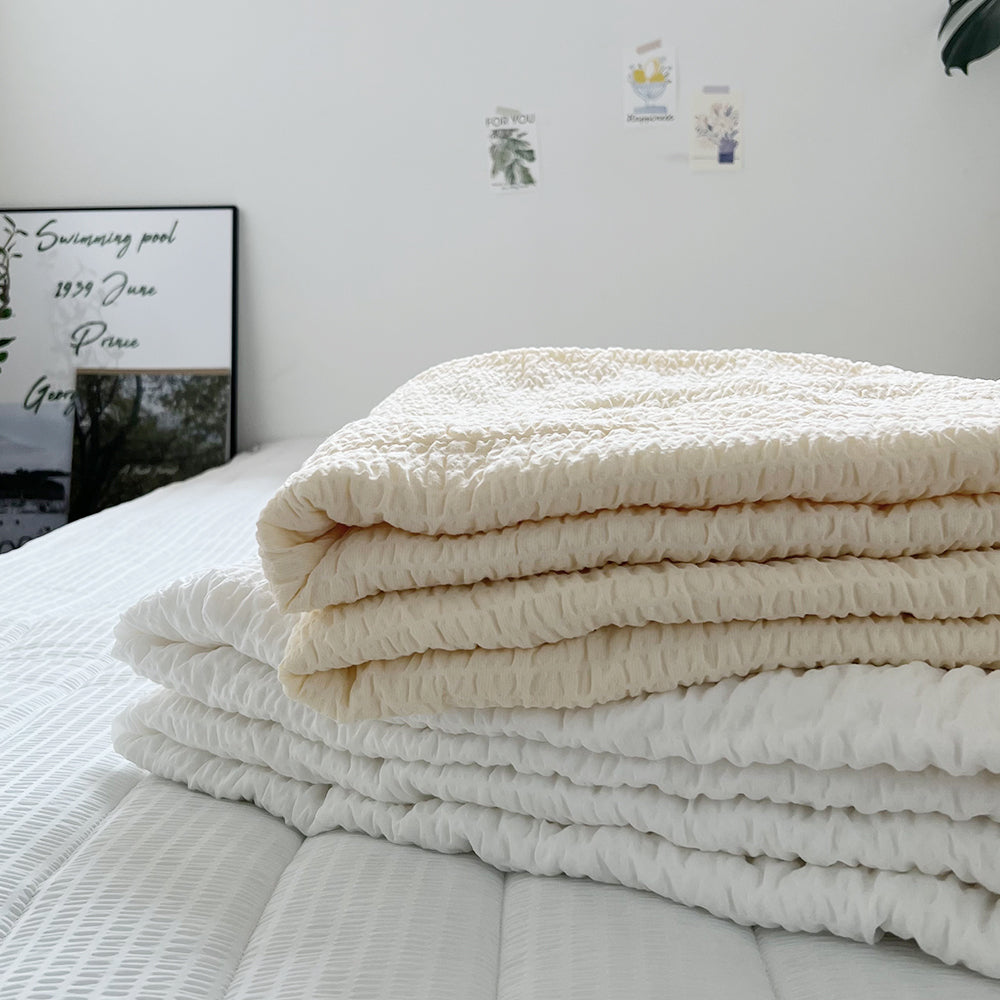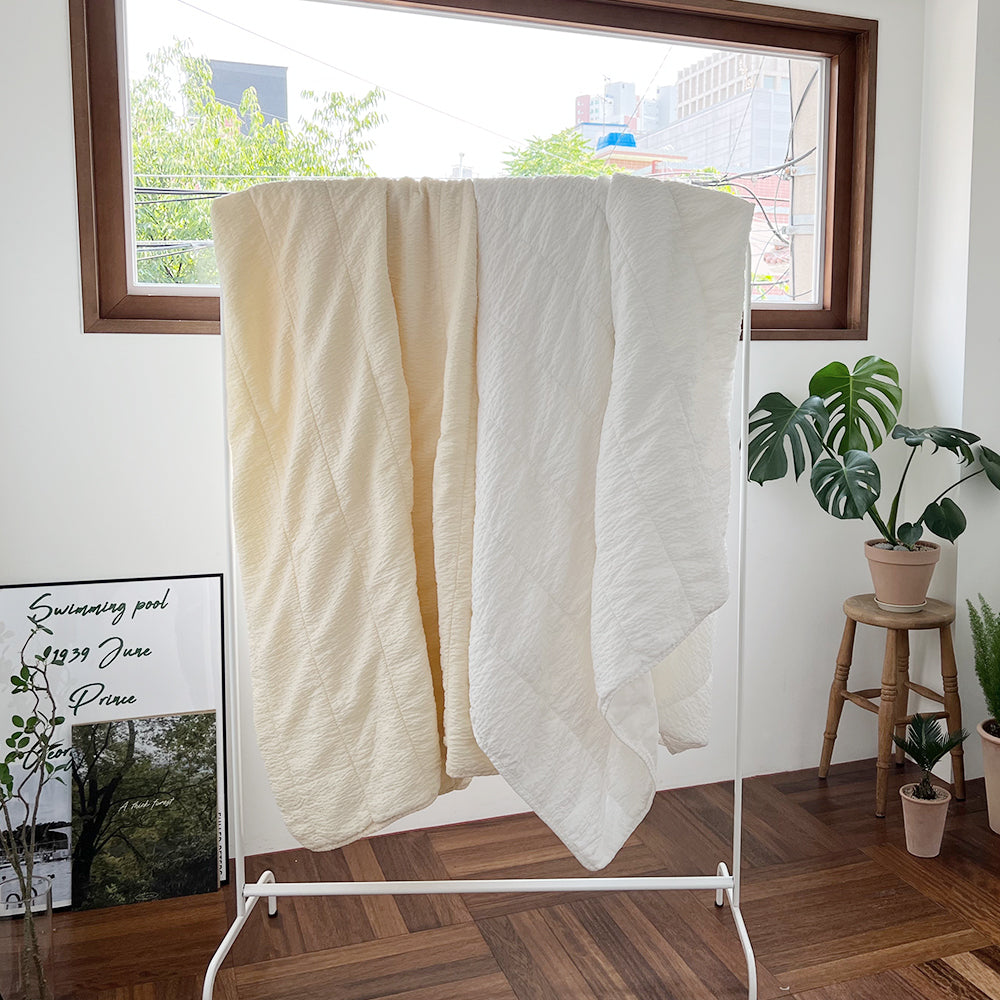 Daegu1988 Bamboo Airy Linen Blanket (2colors)
Size:
150x210cm (Super Single)
Experience Refreshing Coolness with Gentle and Natural Materials - Meet the Serene Bamboo Quilt!

Escape the scorching heat of this summer with our cooling Bamboo Quilt, made from gentle and natural materials that will leave you feeling refreshed and comfortable.

Key Features That Make It Perfect for Summer:

• Natural Yarn from Bamboo Extract: Experience excellent breathability and outstanding antimicrobial properties with our natural yarn extracted from bamboo, ensuring superior ventilation and hygiene.
• Eco-Friendly Corn Fiber Filling: We take pride in contributing to animal protection by using eco-friendly corn fiber filling as an alternative to down materials like duck and goose feathers.
• Unique Quilting for Optimal Comfort: The distinct, bumpy texture ensures that the quilt maintains a refreshing temperature, providing a pleasant sleeping experience even during the hottest summer nights.
• Charming Color Options: White and Butter
• Perfect Size Selection: 150x210cm (Super Single) and 190x220cm (Queen)
• To preserve the product's quality, we recommend using a gentle wash cycle to prevent any potential damage from strong pressures during washing.

• To avoid any shrinking, kindly use cold water while washing the product.
Use a neutral detergent and avoid using oxygen or chlorine bleach to maintain the quilt's cooling and soft properties.

• After washing, spread the product out in the shade to air-dry it and retain its original texture and comfort.

• To retain the quilt's cooling effect, gently wring out excess water instead of soaking it in water and detergent for extended periods.

• Please refrain from dry cleaning, using a dryer, or any bleach-based products, as these may affect the quilt's performance.
• Outer Fabric 1: 35% Bamboo / 65% Polyester

• Outer Fabric 2: Plant-Based Natural Fiber

• Filling: 10% Corn Fiber + 90% Poly Fiber
daegu1988
Daegu1988, a brand that has delivered delicate craftsmanship and sincerity for over 30 years. Our goal is to create bedding that sparks happiness, where you can linger in your bedroom without worries.