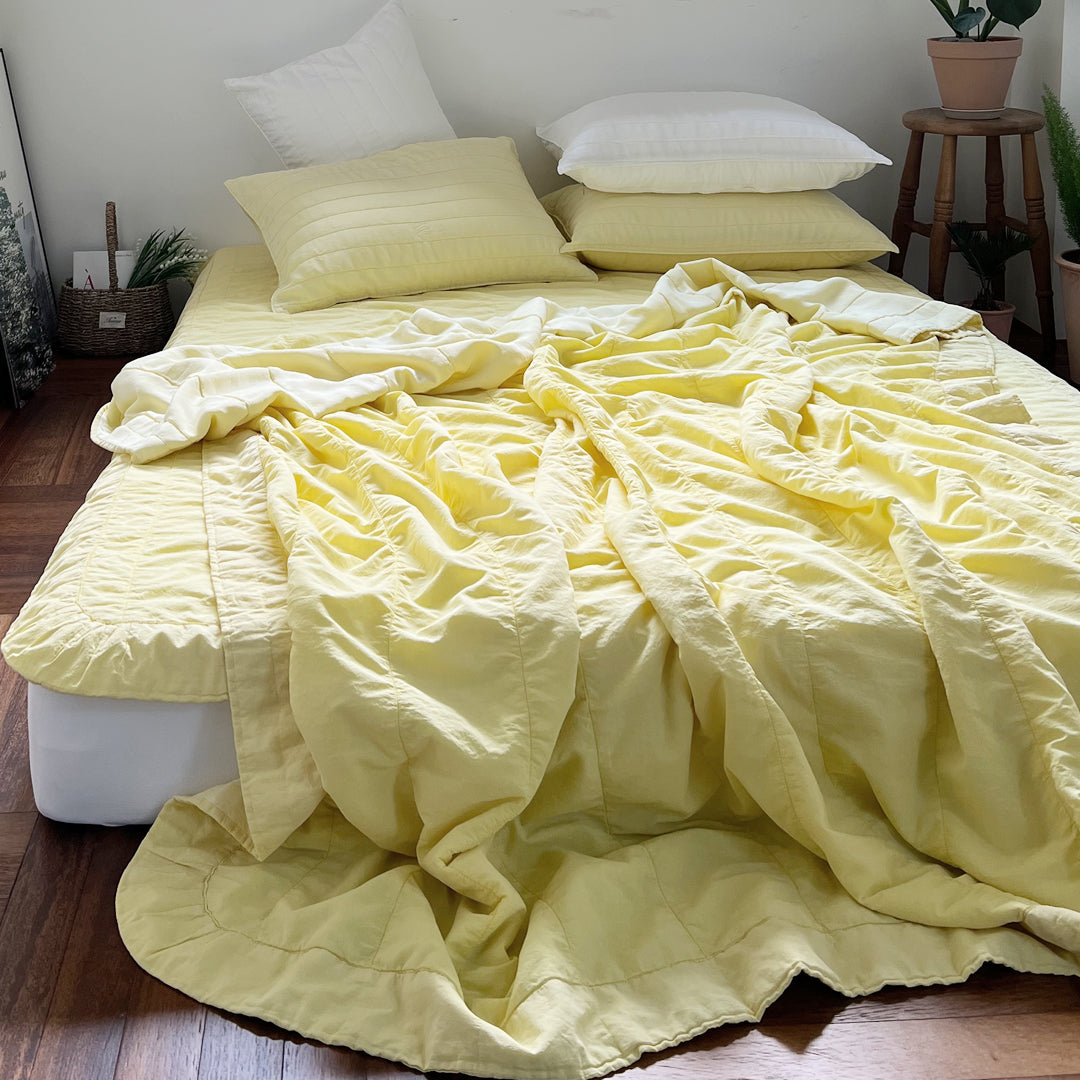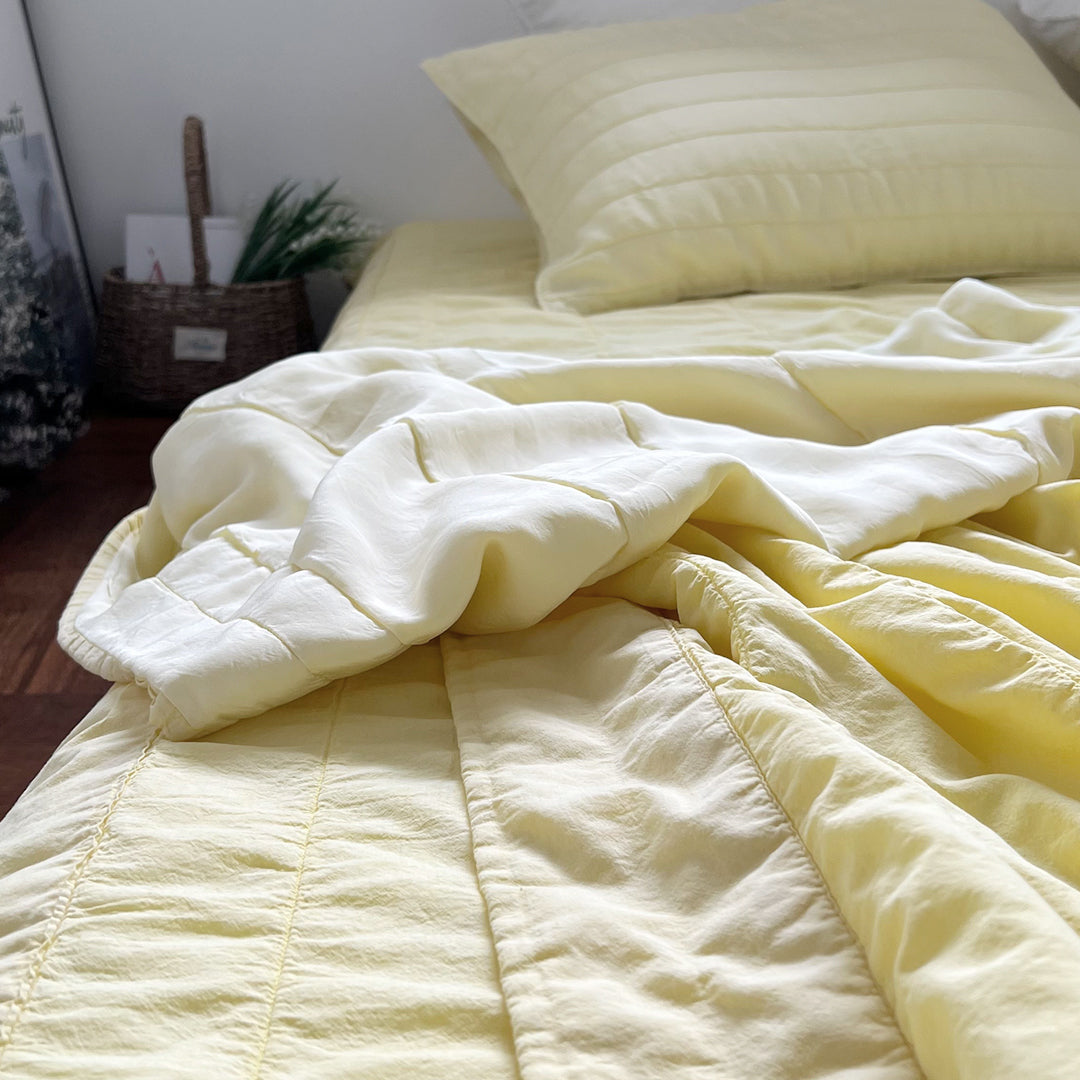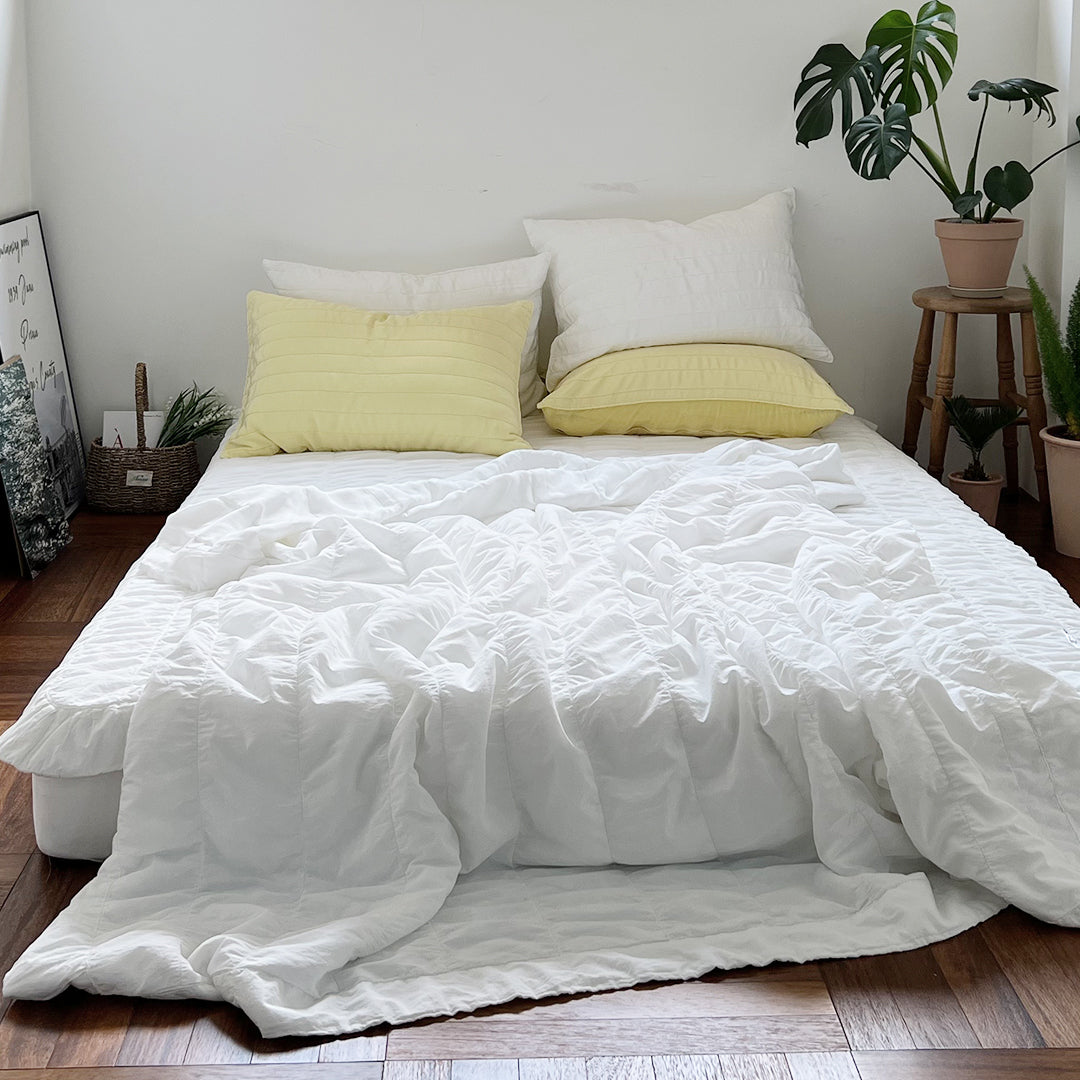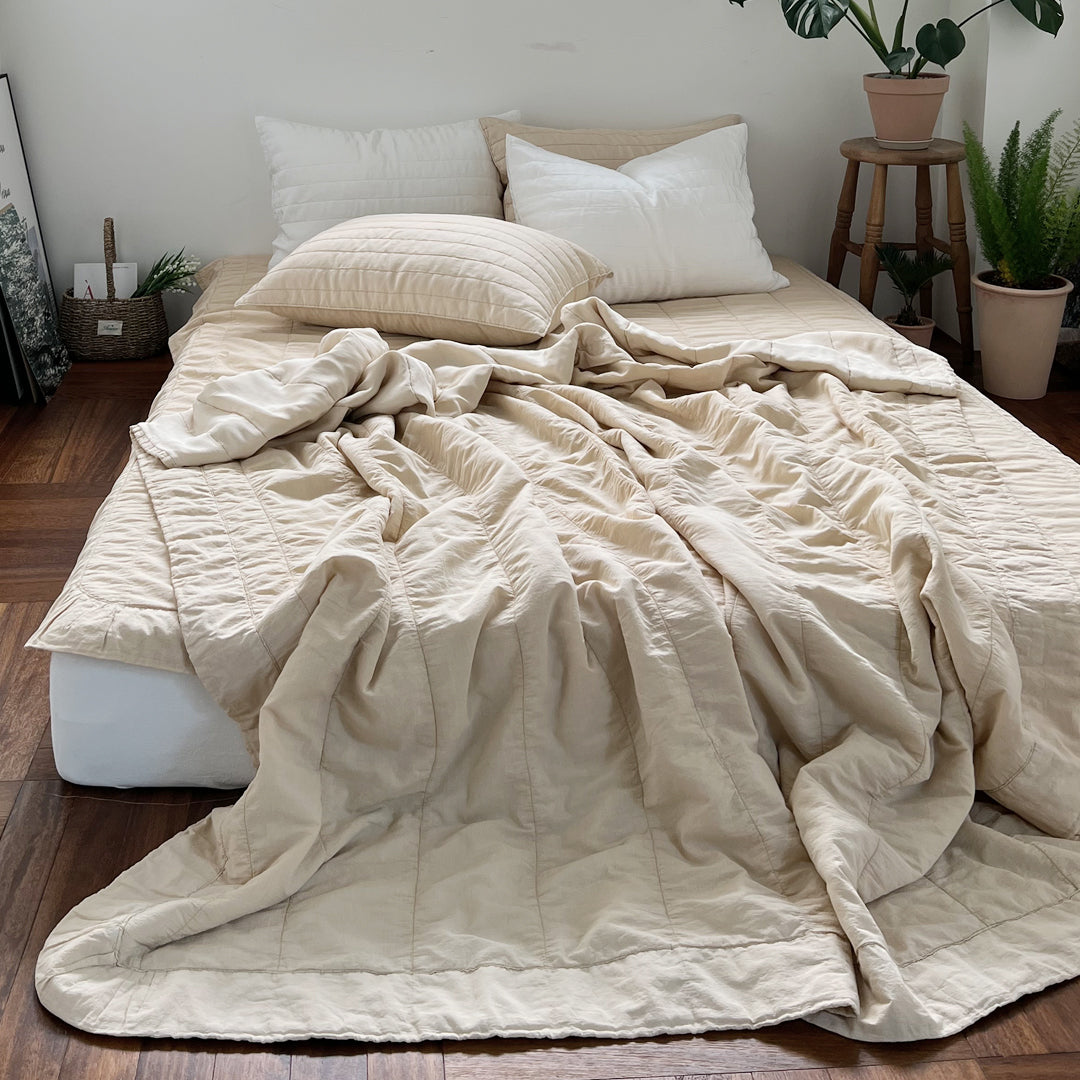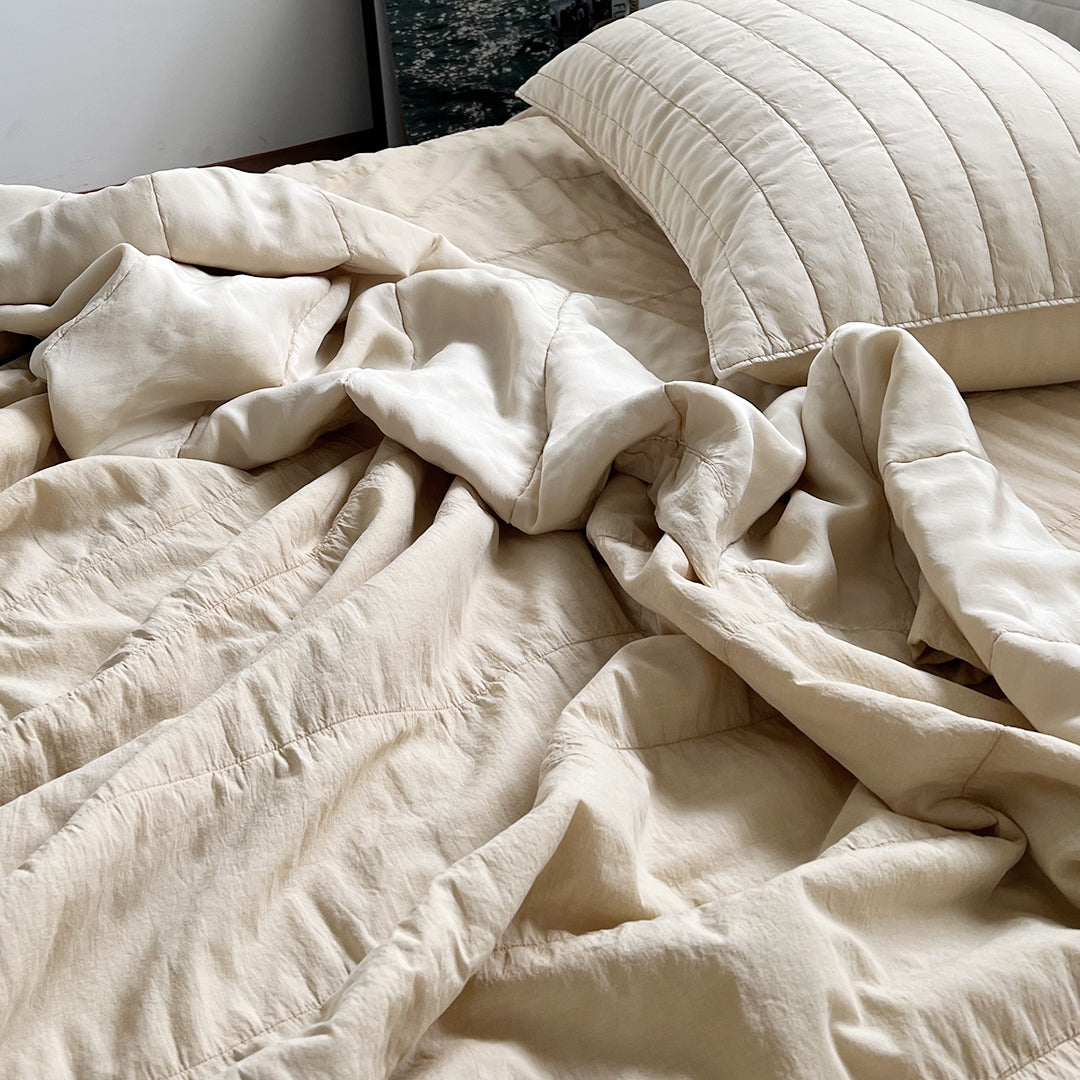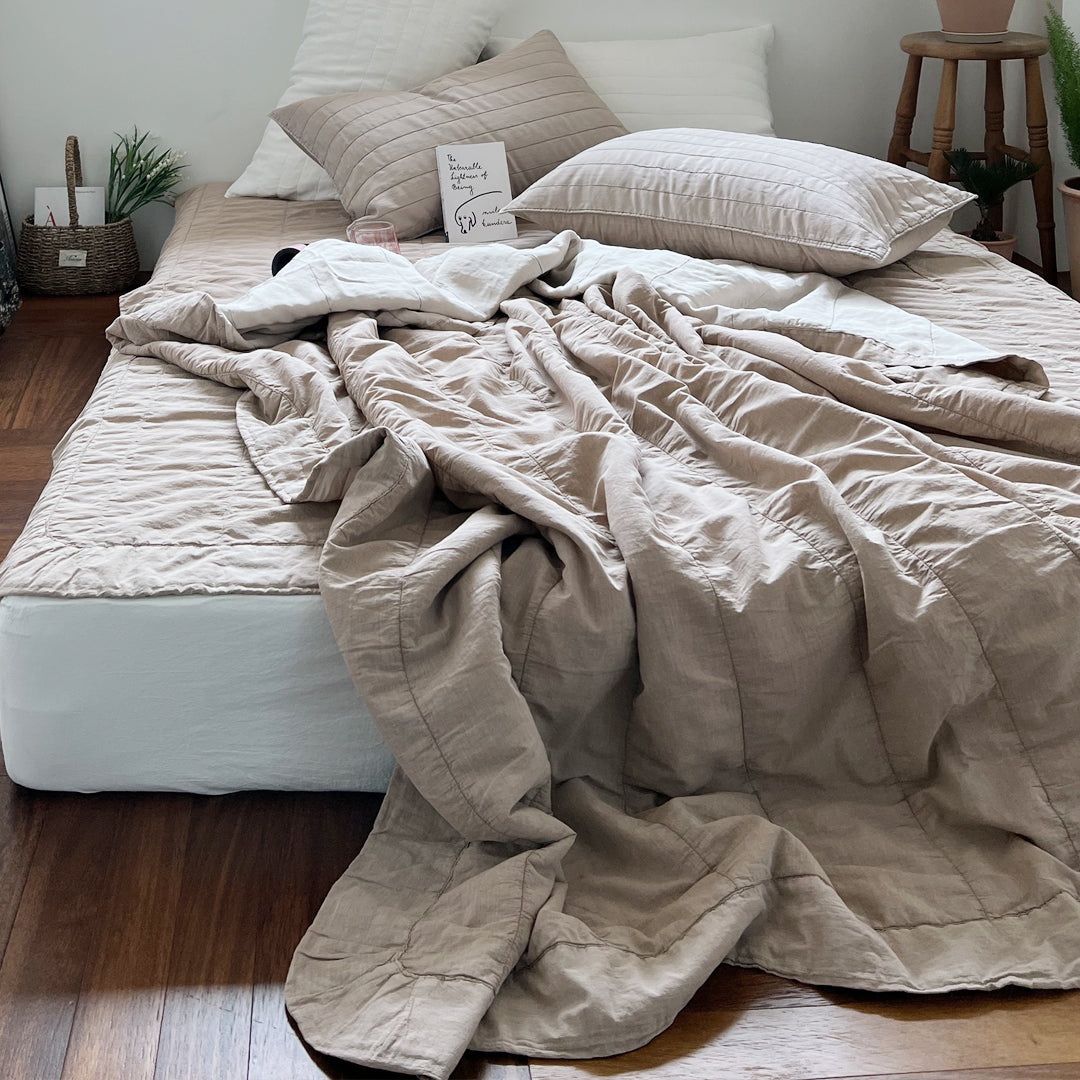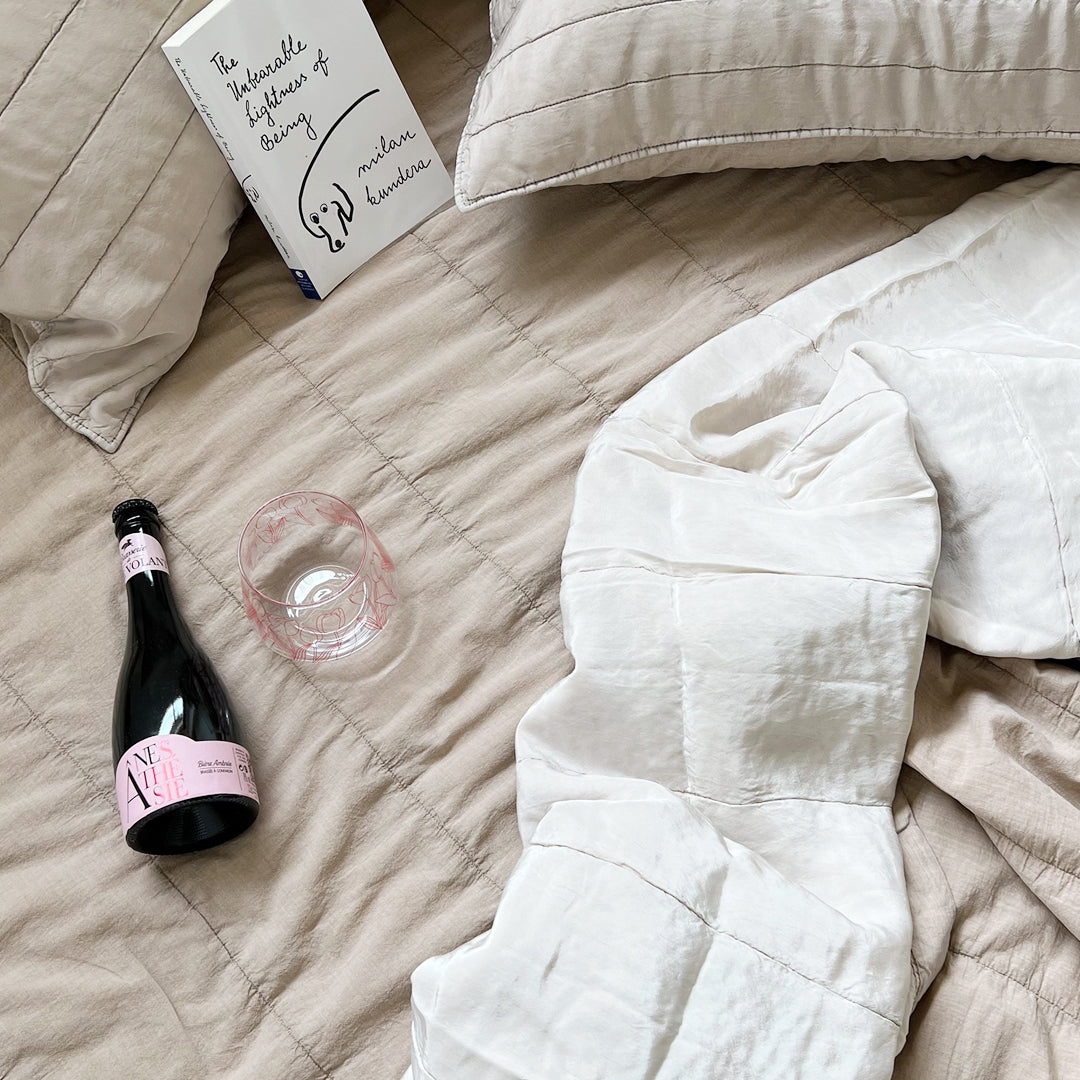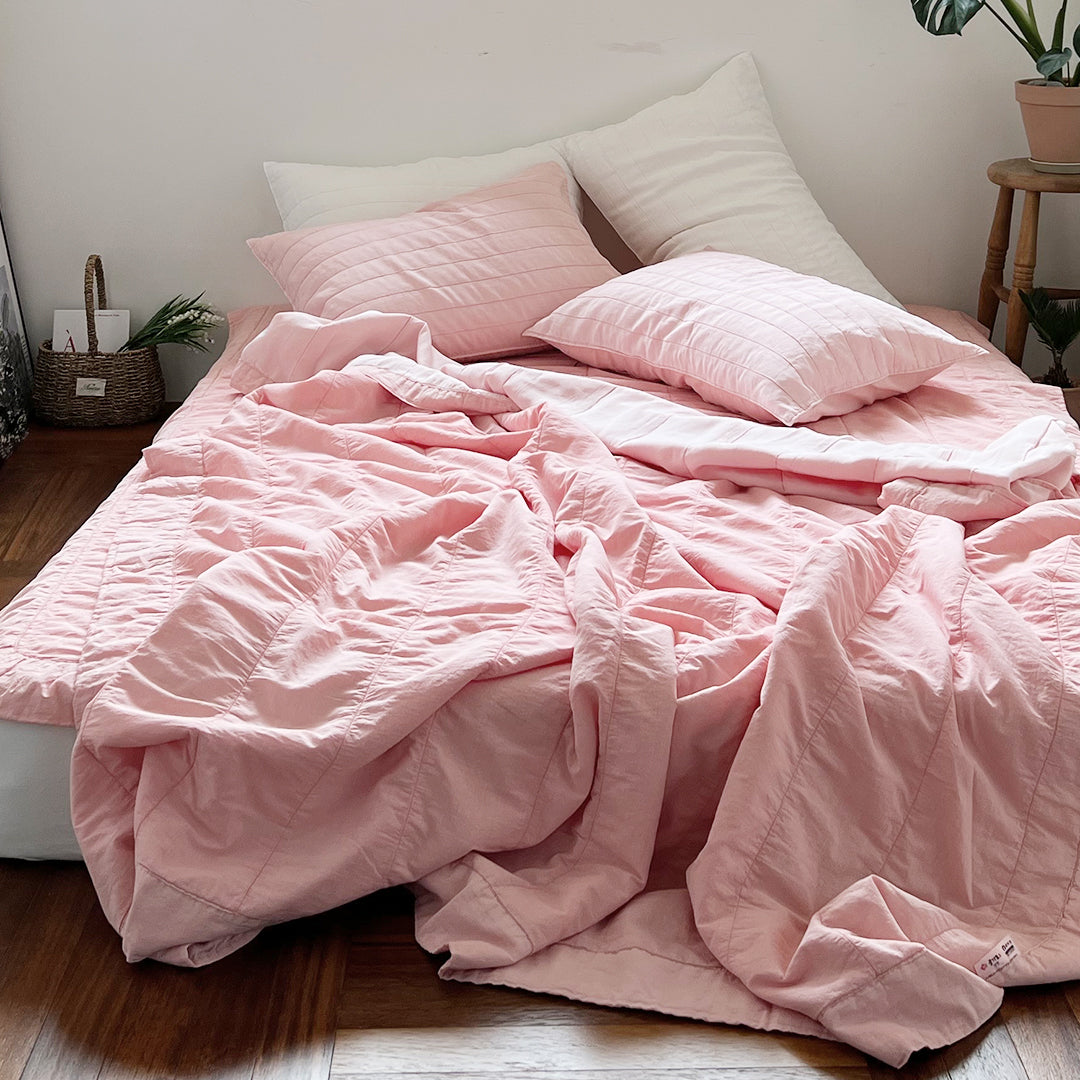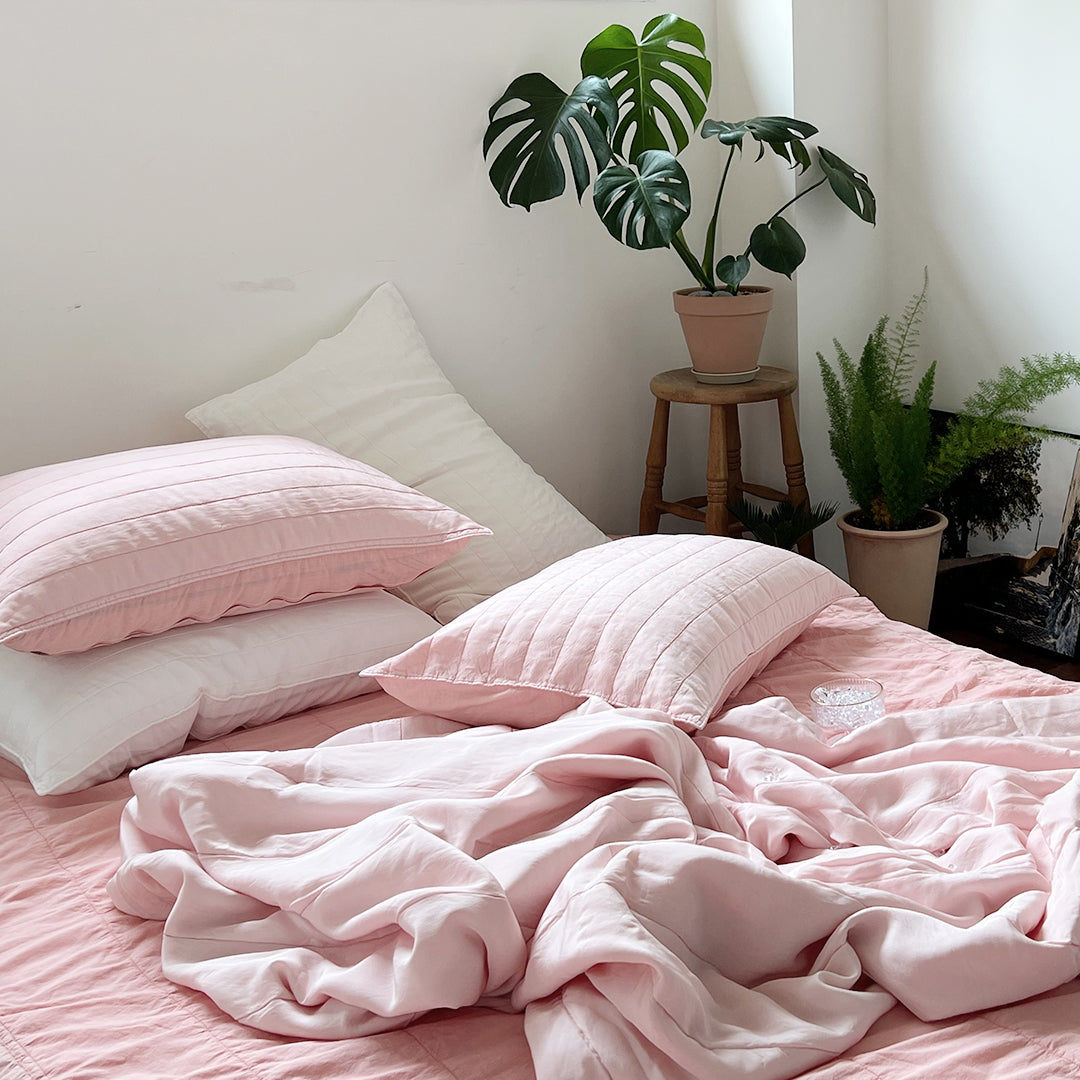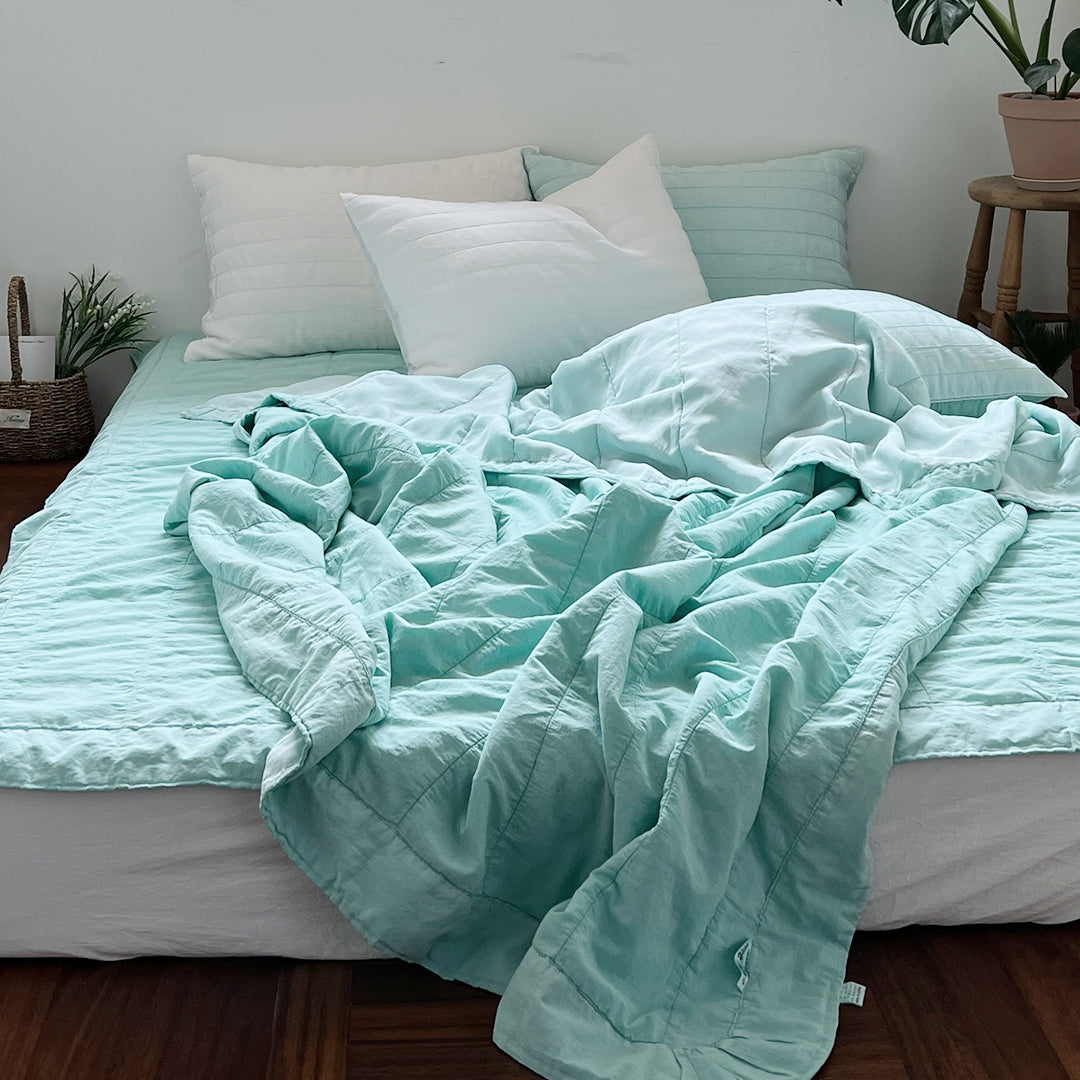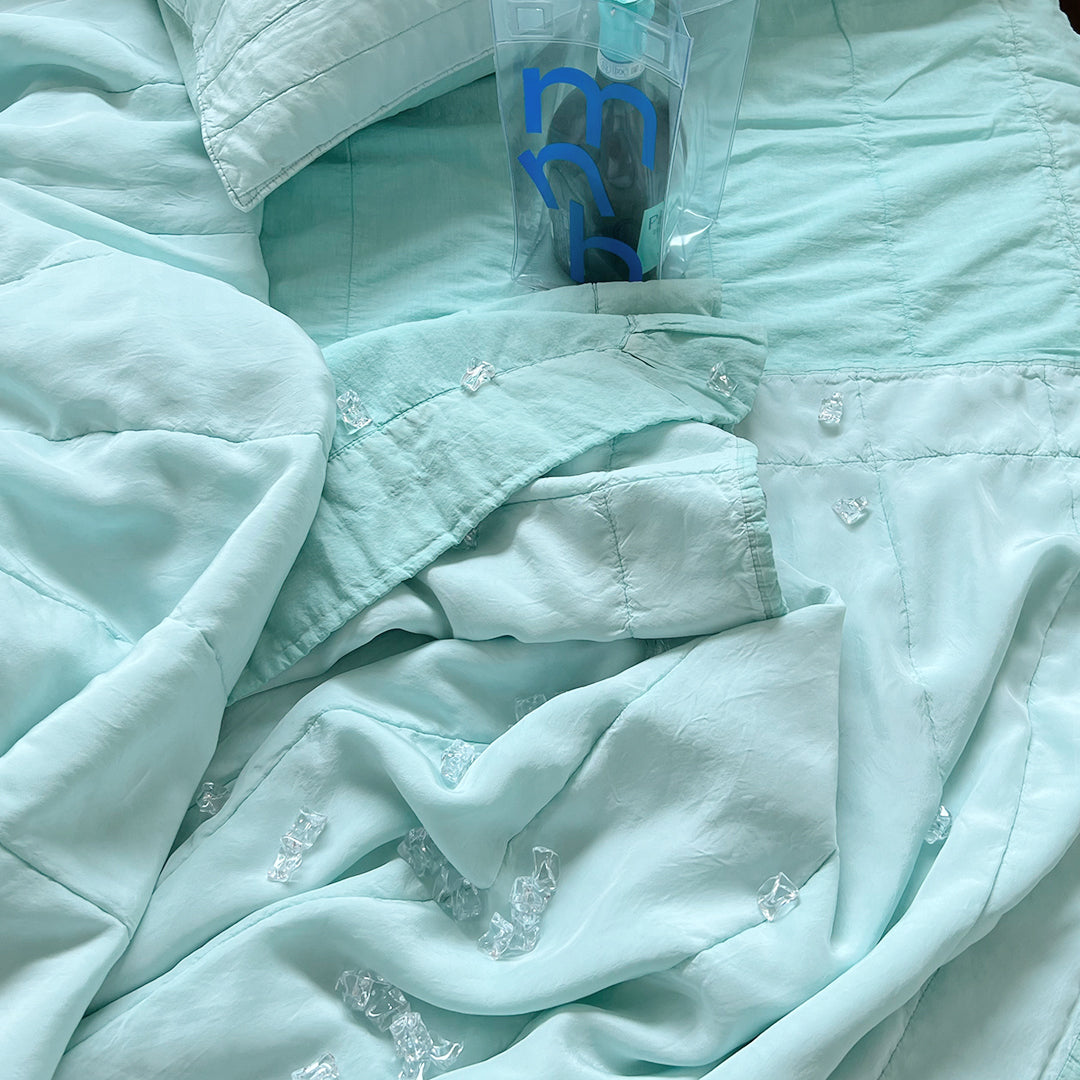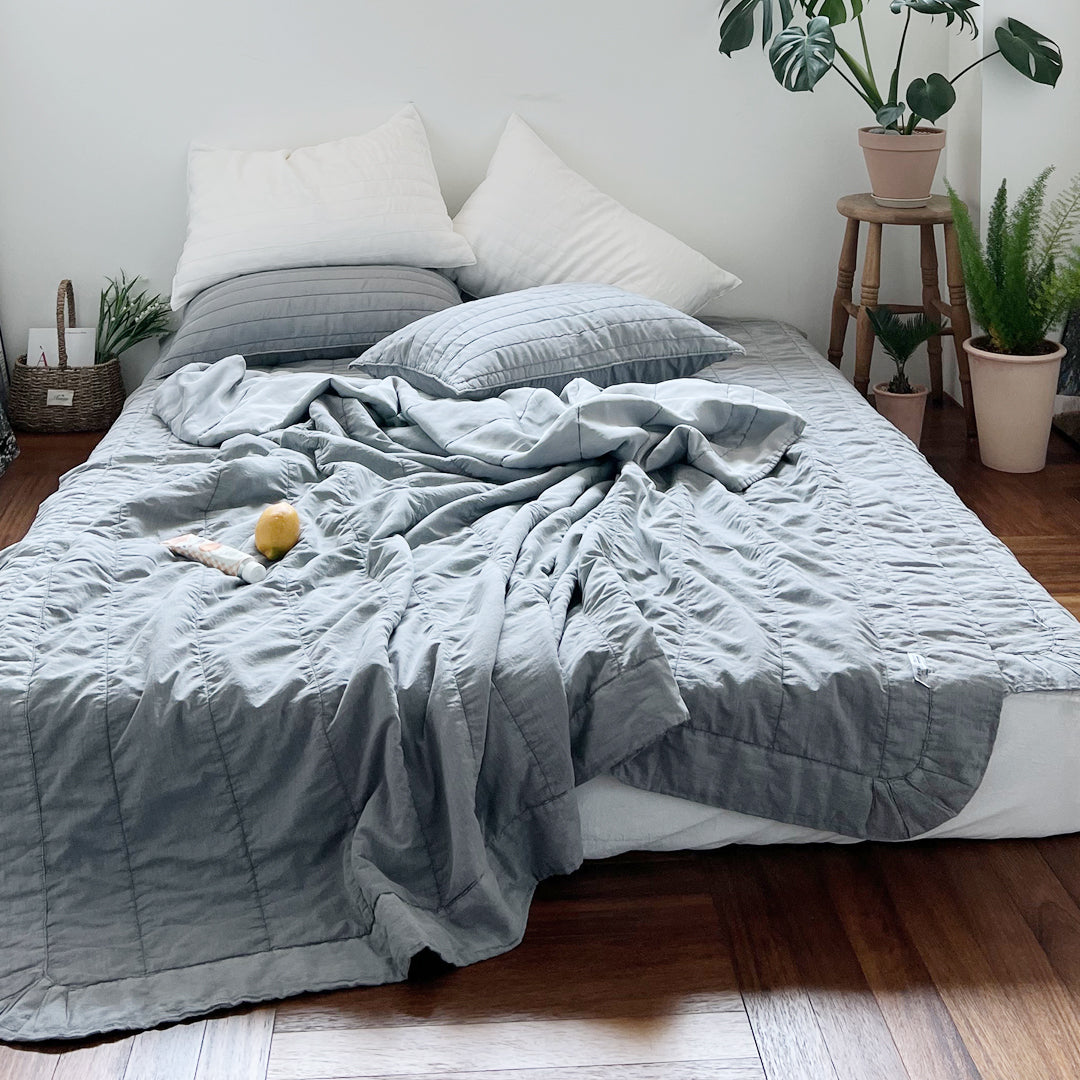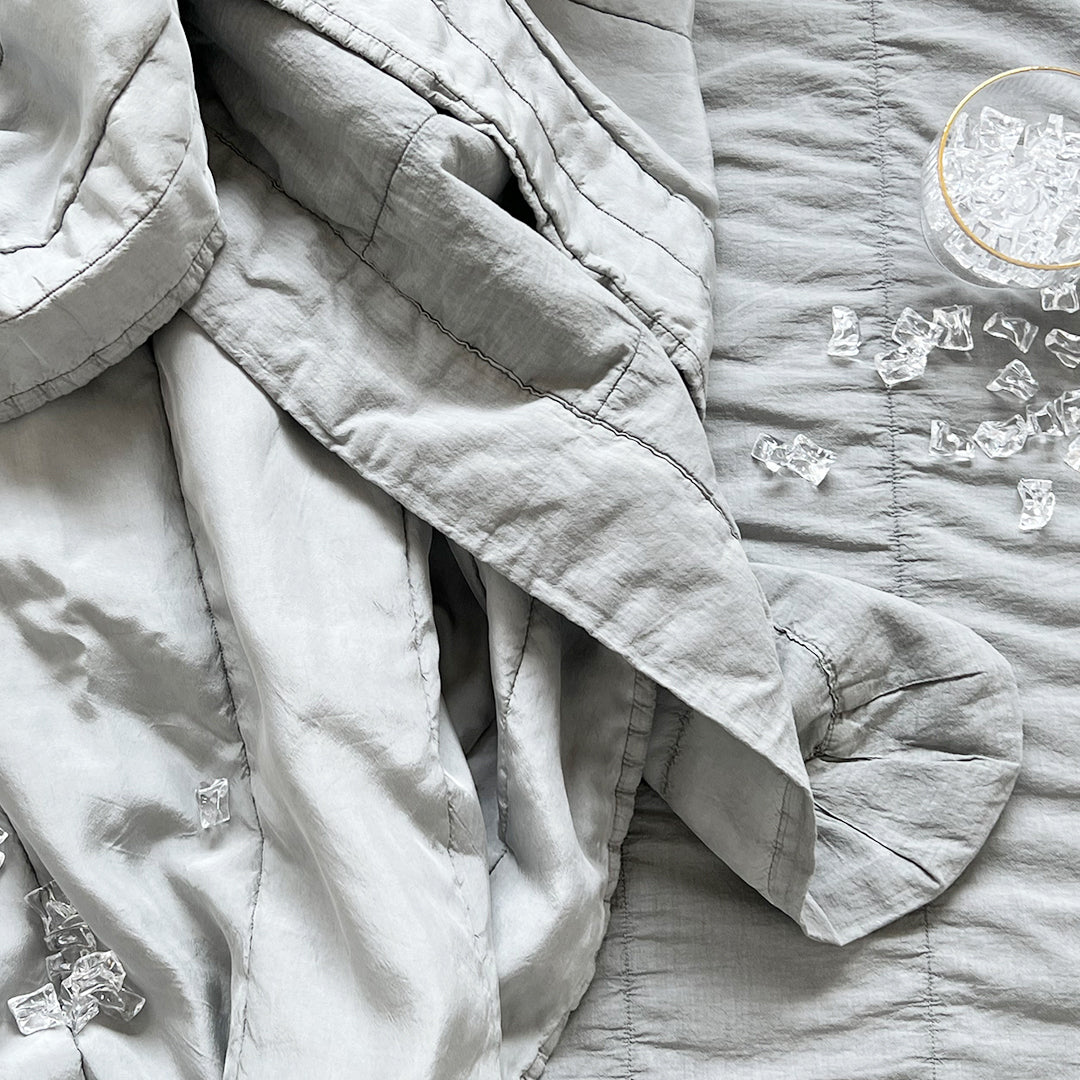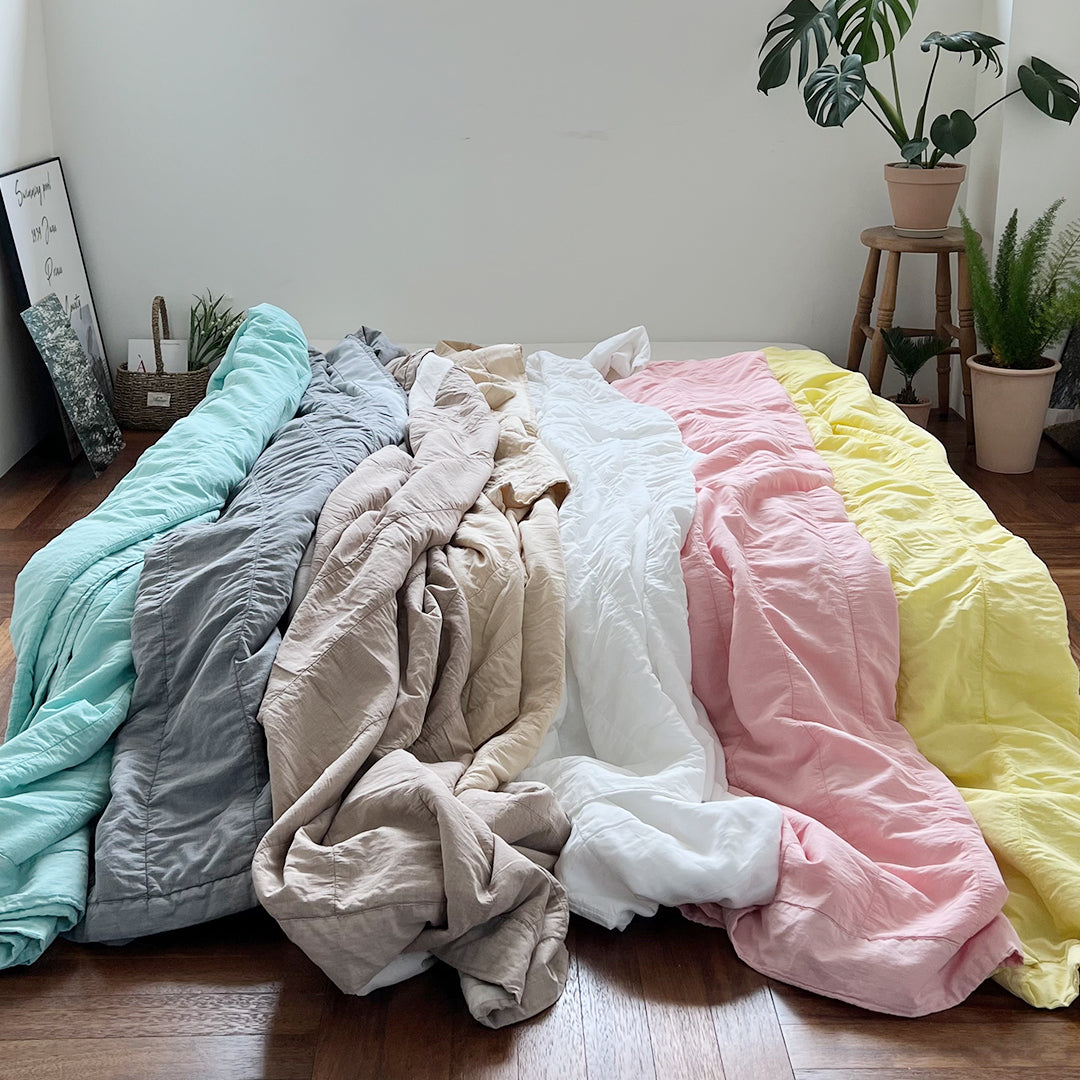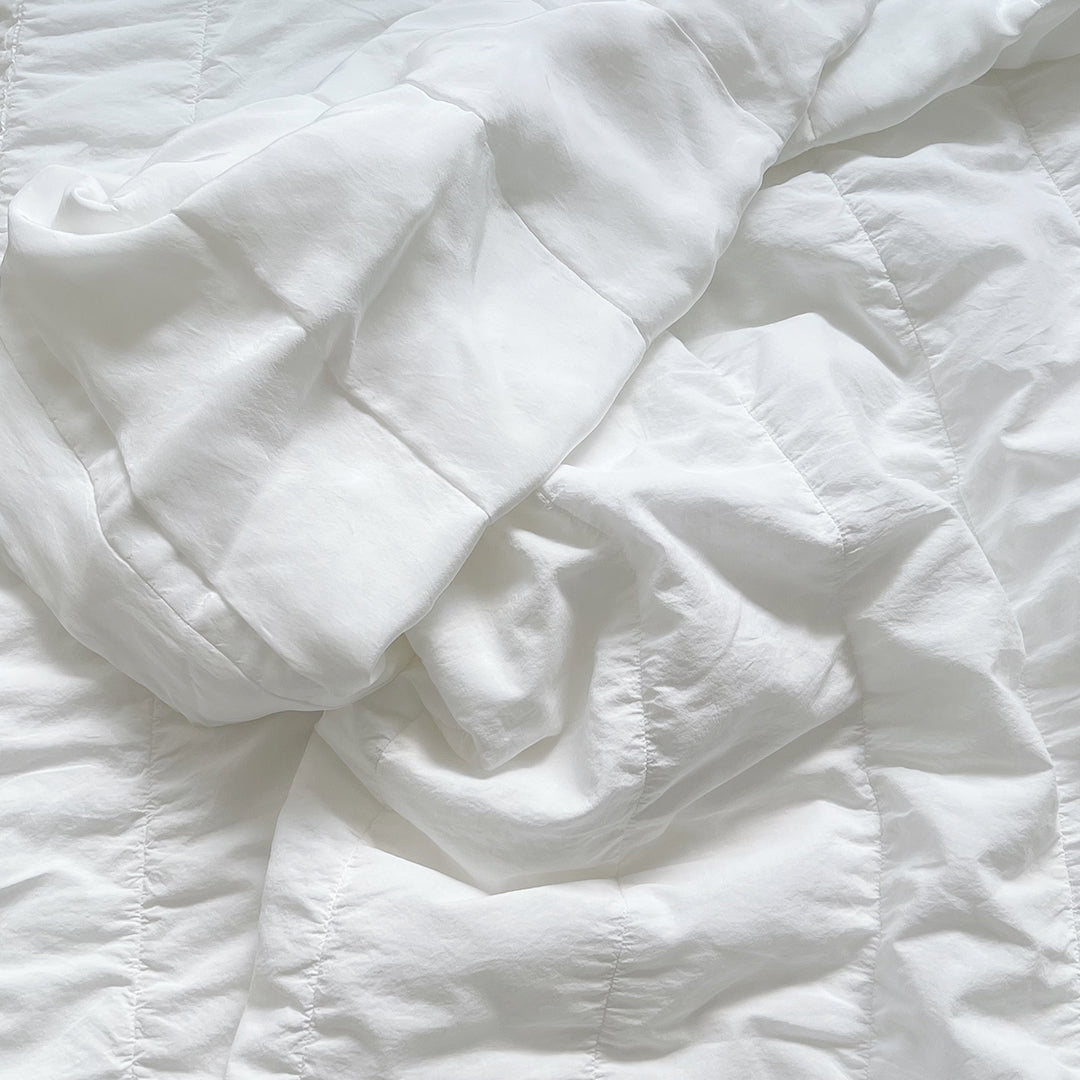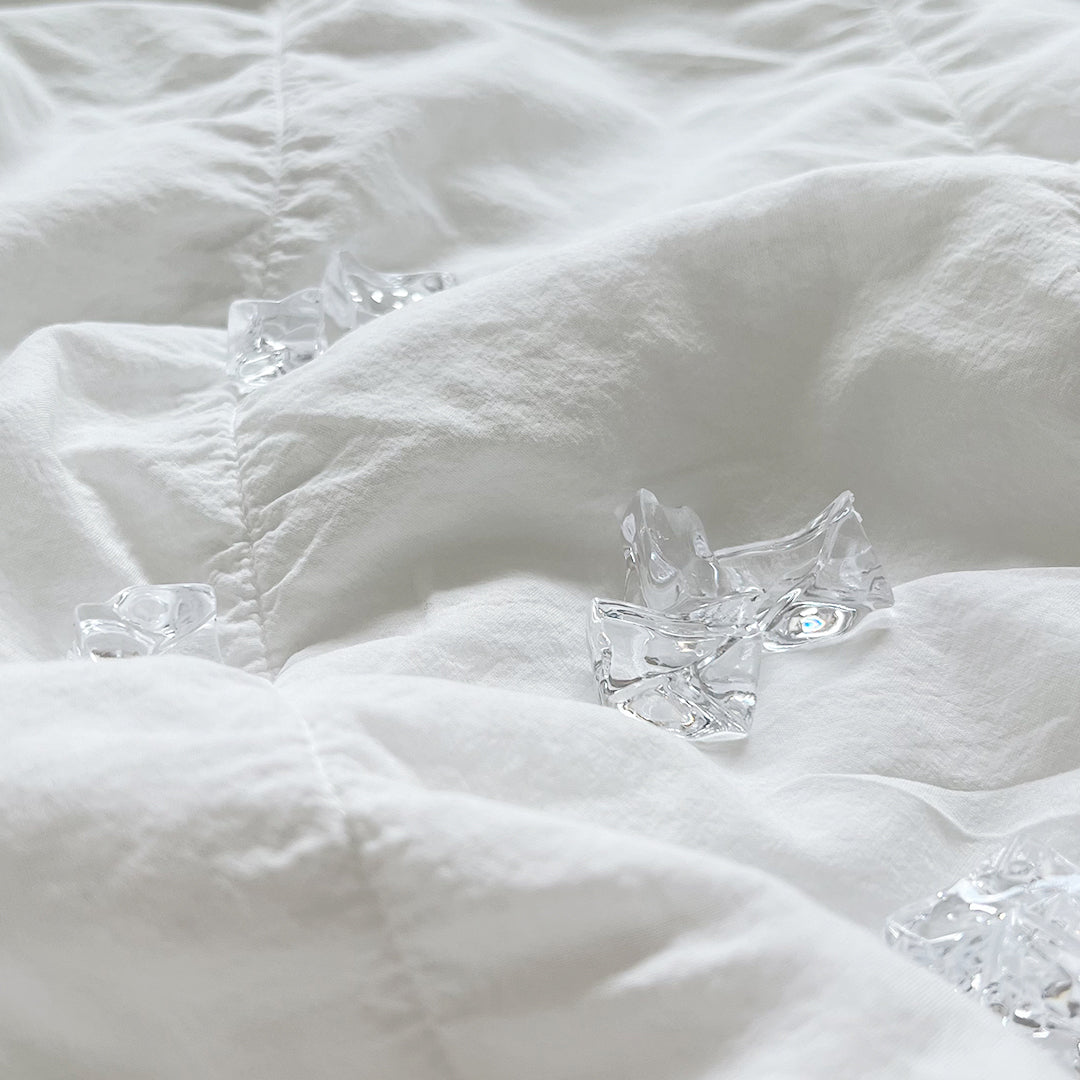 Daegu1988 Shivering Airy Linen Blanket (7colors)
Size:
160x210cm (Queen/Super Single)
Dive into Sweet Dreams with the Coolness of Ice Cream-Like Comfort!
Experience the refreshing and cool summer bedding that's as delightful as your favorite ice cream! It's so wonderfully cool, you might let out a scream of joy!

Key Features That Make It Perfect for Summer:

• Premium 60s Cotton from Pure Cotton Extraction: Our bedding uses 60s cotton extracted from pure cotton, ensuring excellent ventilation and extreme softness. It's perfect for your little ones too, providing a cozy sleep experience.
• Non-Irritating Plant-Based Natural Fiber: Embrace instant coolness and minimal static and dust with our gentle plant-based natural fibers, soothing your skin as soon as it touches it.
• Eco-Friendly Corn Fiber Filling: We take the lead in animal protection by using eco-friendly corn fiber filling as an alternative to down materials like duck and goose feathers.
• Pigment Washing for Ultimate Purity: Through high-temperature pigment washing, we've removed all impurities, ensuring a clean and safe bedding experience.
• Charming Color Selection: Lemon, White, Beige, Mint, Coral Pink, Gray, and Butter
• Multiple Sizes Available: 160x210cm (Queen/Super Single) and 200x230cm (King/Queen)
• To maintain the product's quality, we recommend using a gentle wash cycle to prevent any potential damage from strong pressures during washing.

• To avoid any shrinking, kindly use cold water while washing the product.

• Use a neutral detergent and avoid using oxygen or chlorine bleach to preserve the cooling and soft properties.

• After washing, spread the product out in the shade to air-dry it and maintain its pristine condition.50

• To retain the cooling effect, gently wring out excess water instead of soaking the product in water and detergent for extended periods.

• Please refrain from dry cleaning, using a dryer, or any bleach-based products, as these might affect the bedding's performance.
• Outer Fabric: Premium 60s Cotton

• Inner Fabric: Plant-Based Natural Fiber

• Filling: 10% Corn Fiber + 90% Poly Fiber
daegu1988
Daegu1988, a brand that has delivered delicate craftsmanship and sincerity for over 30 years. Our goal is to create bedding that sparks happiness, where you can linger in your bedroom without worries.