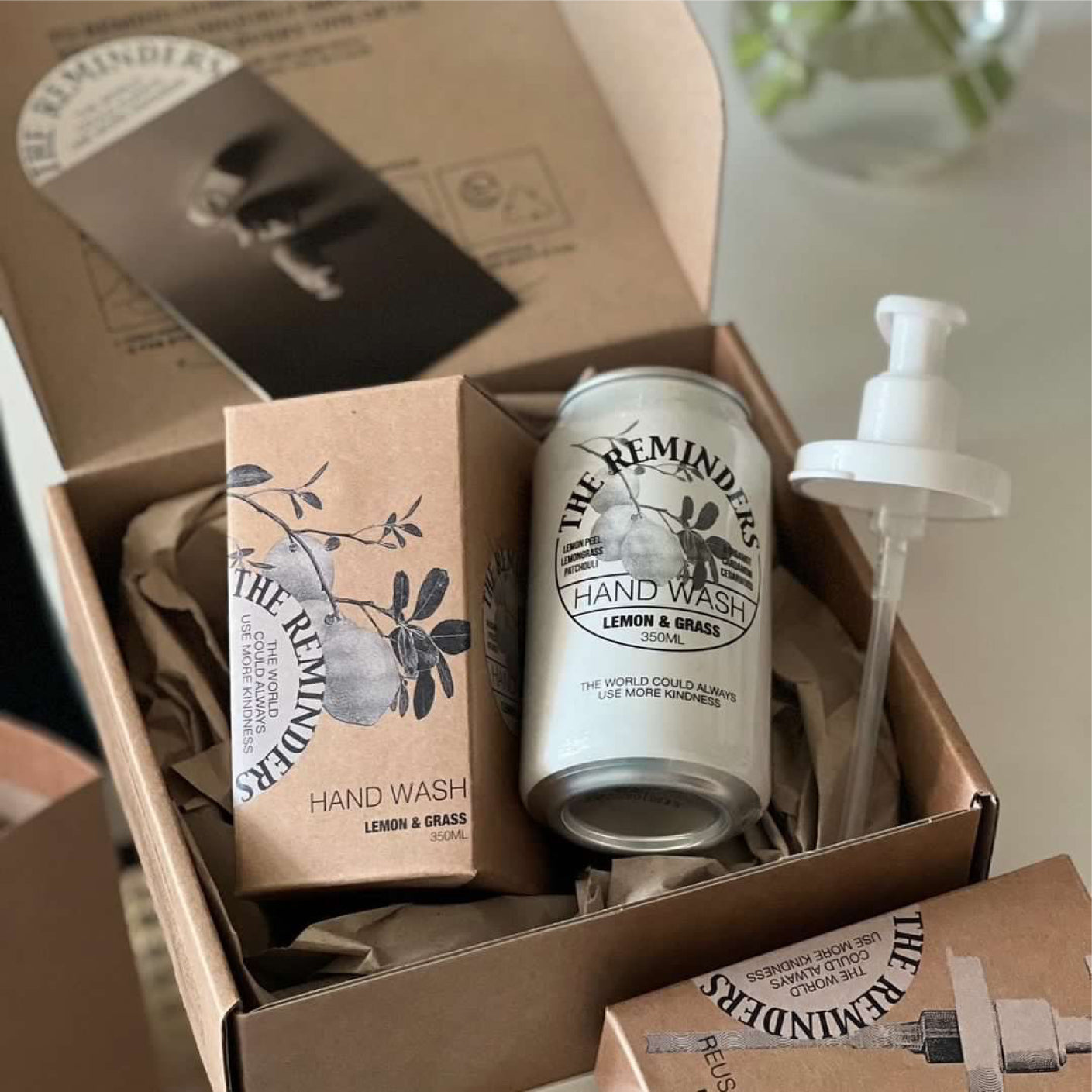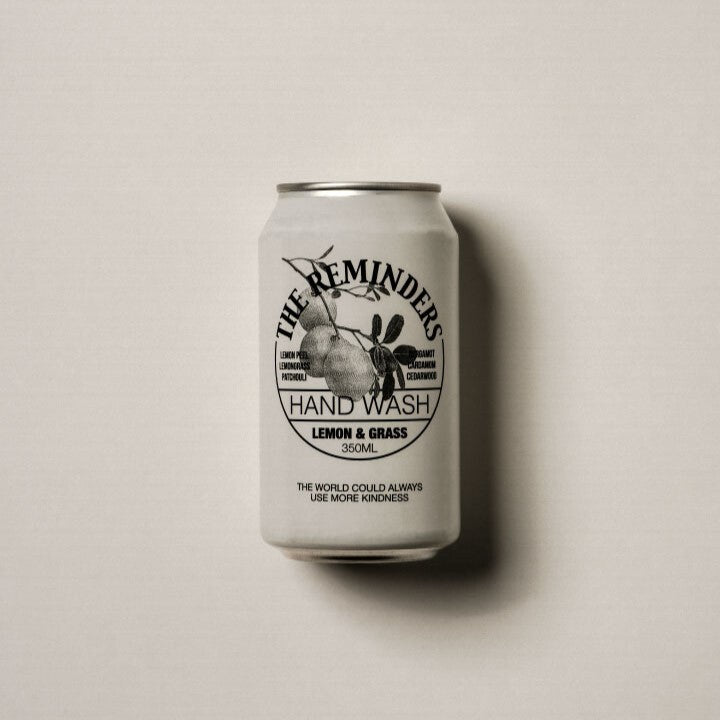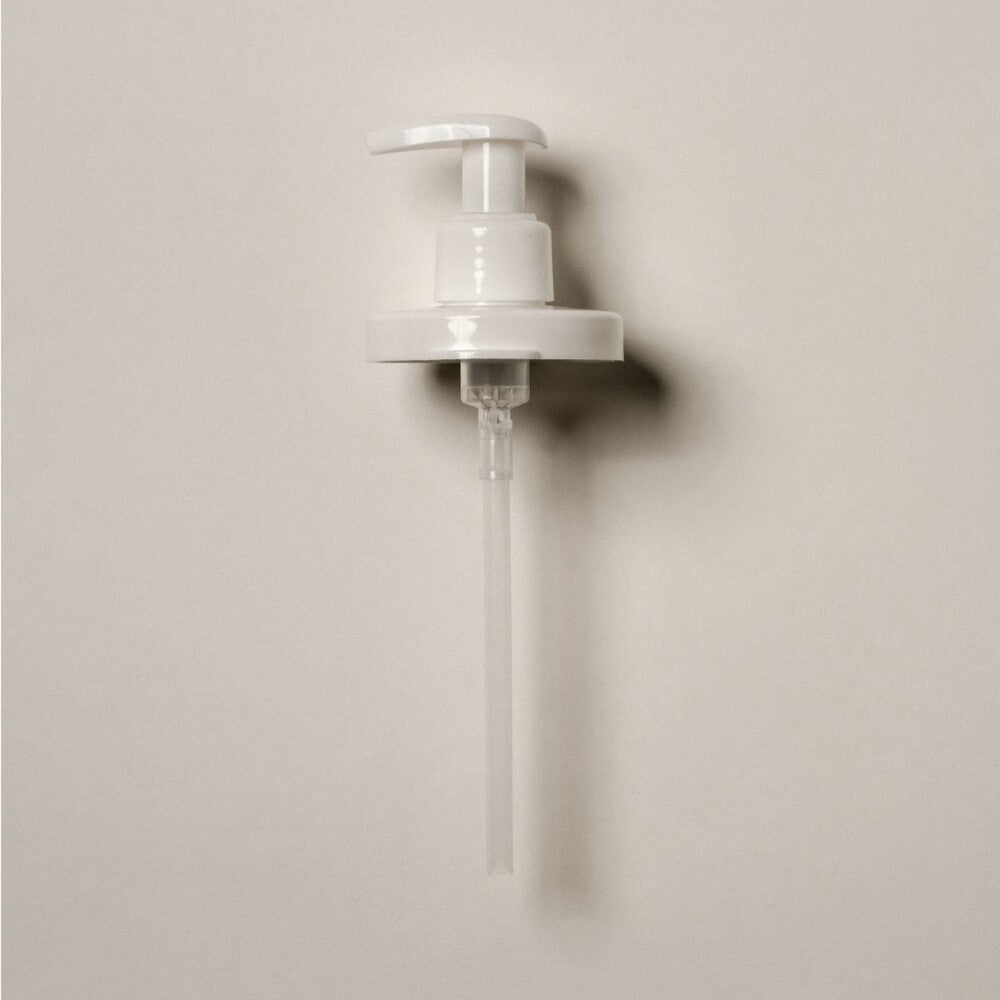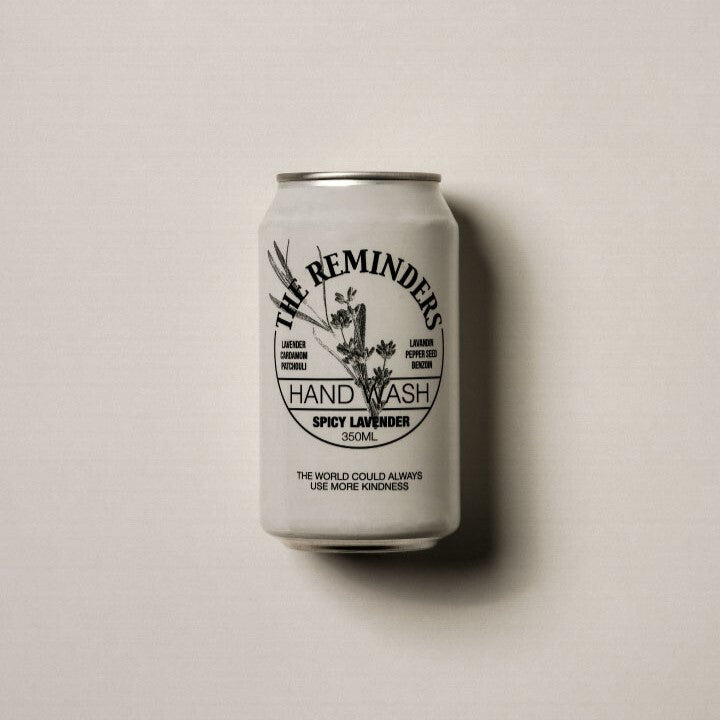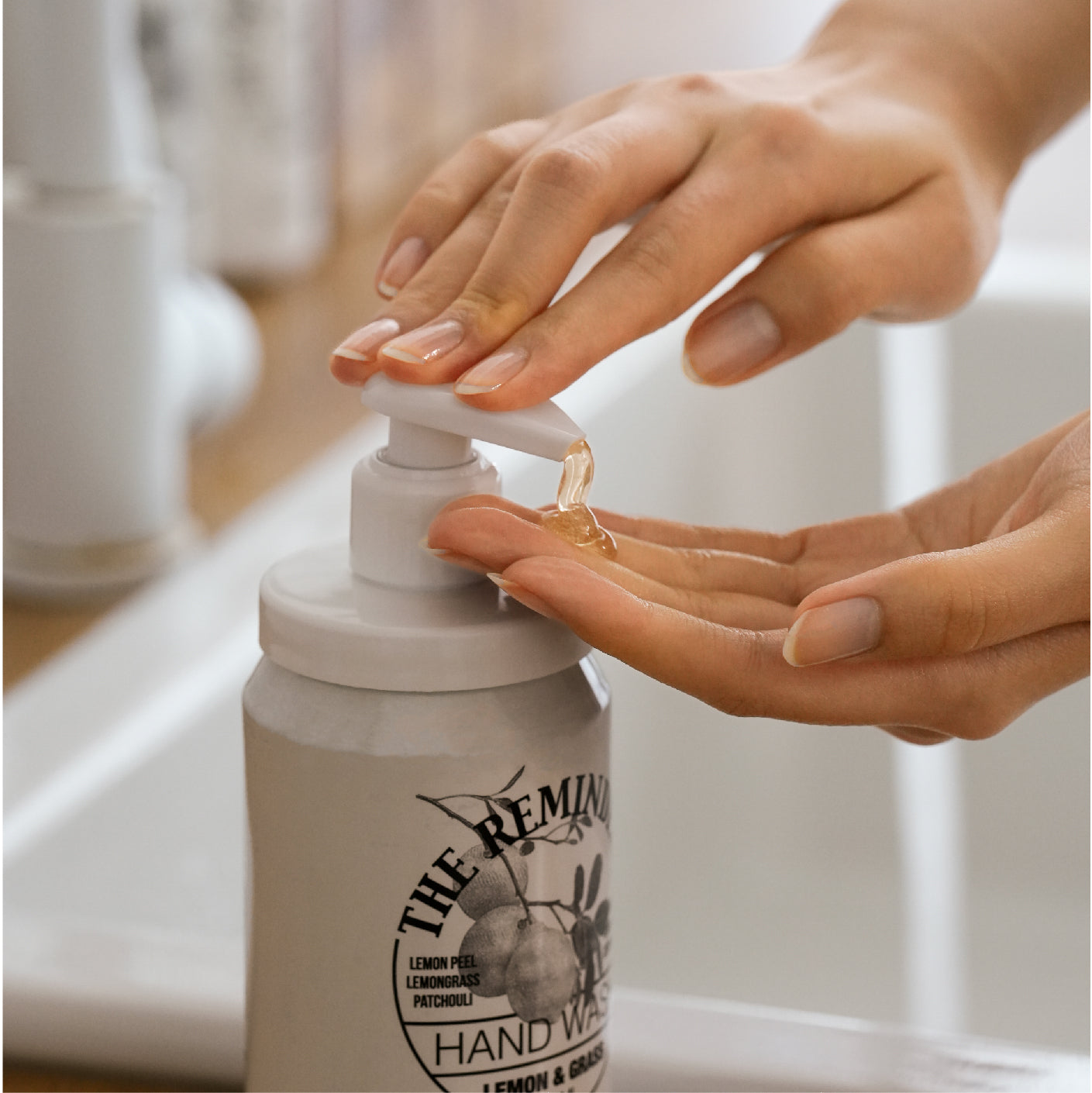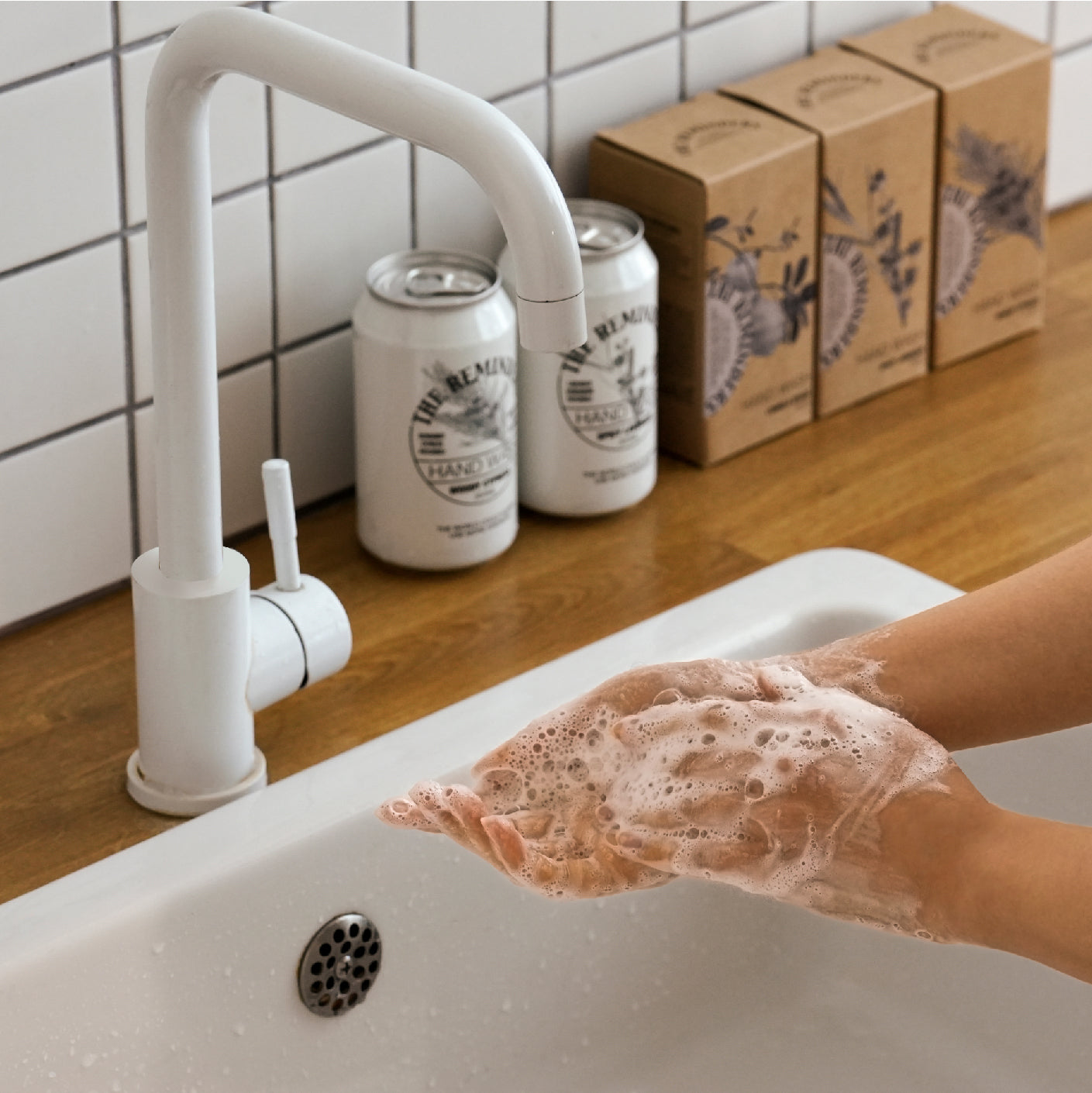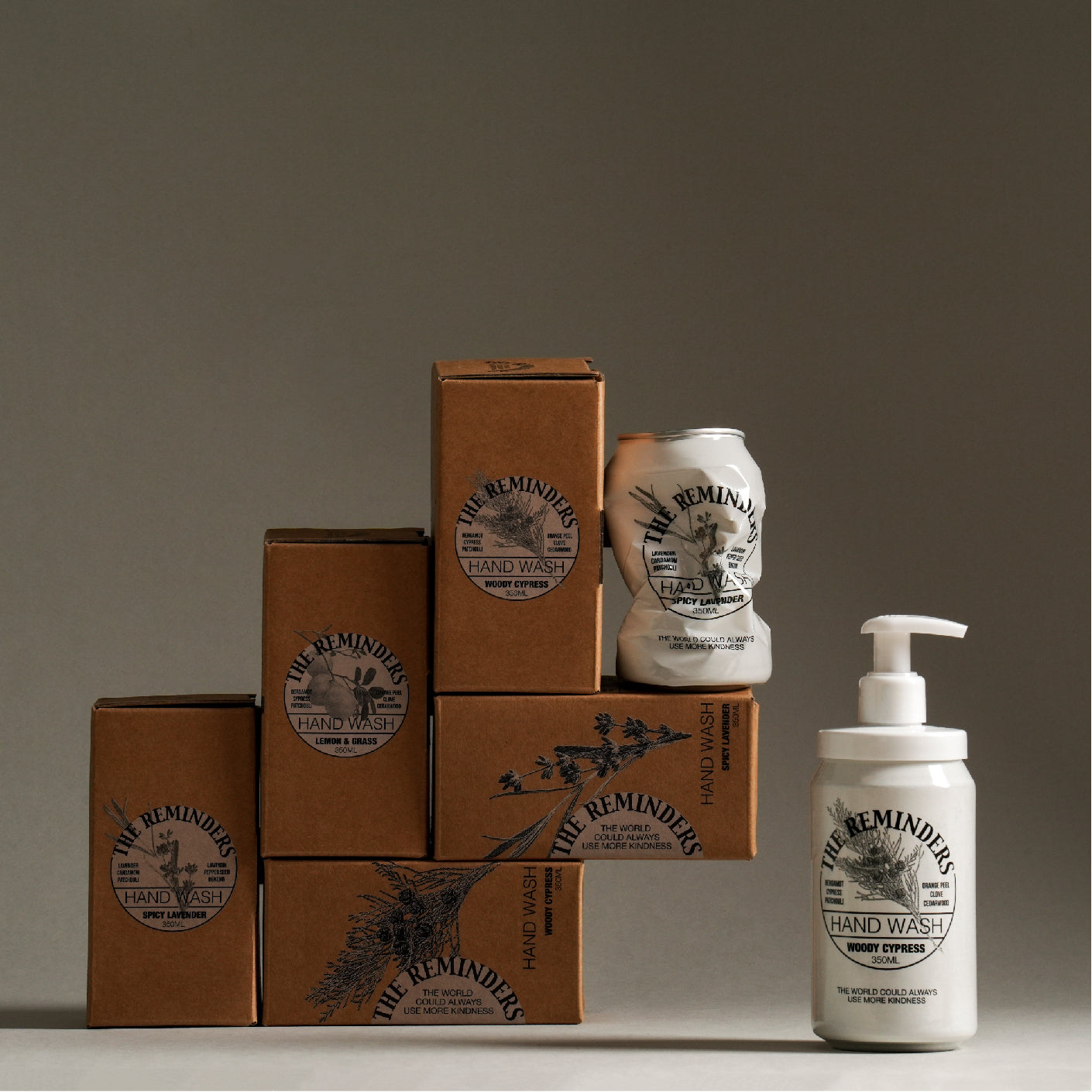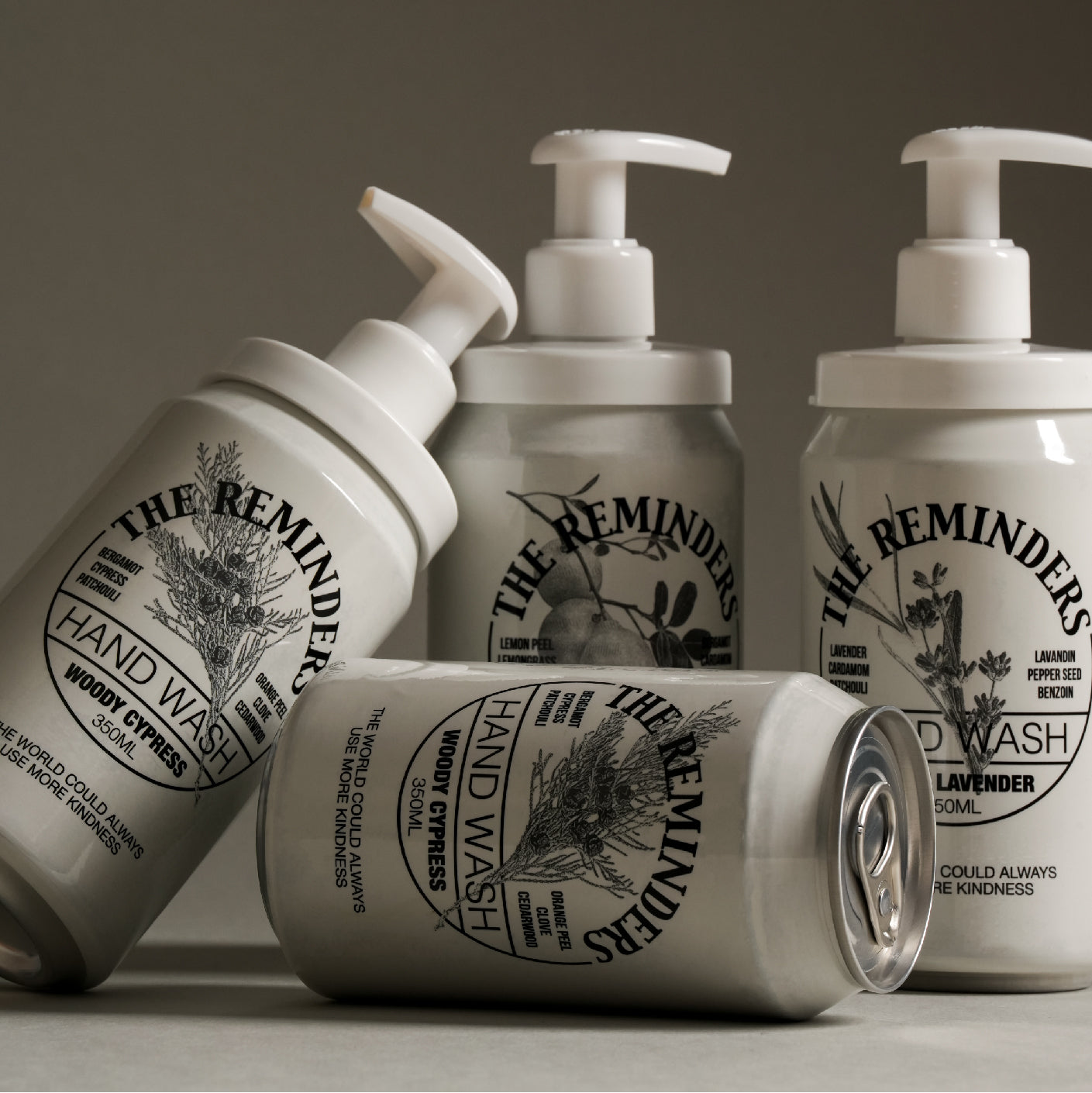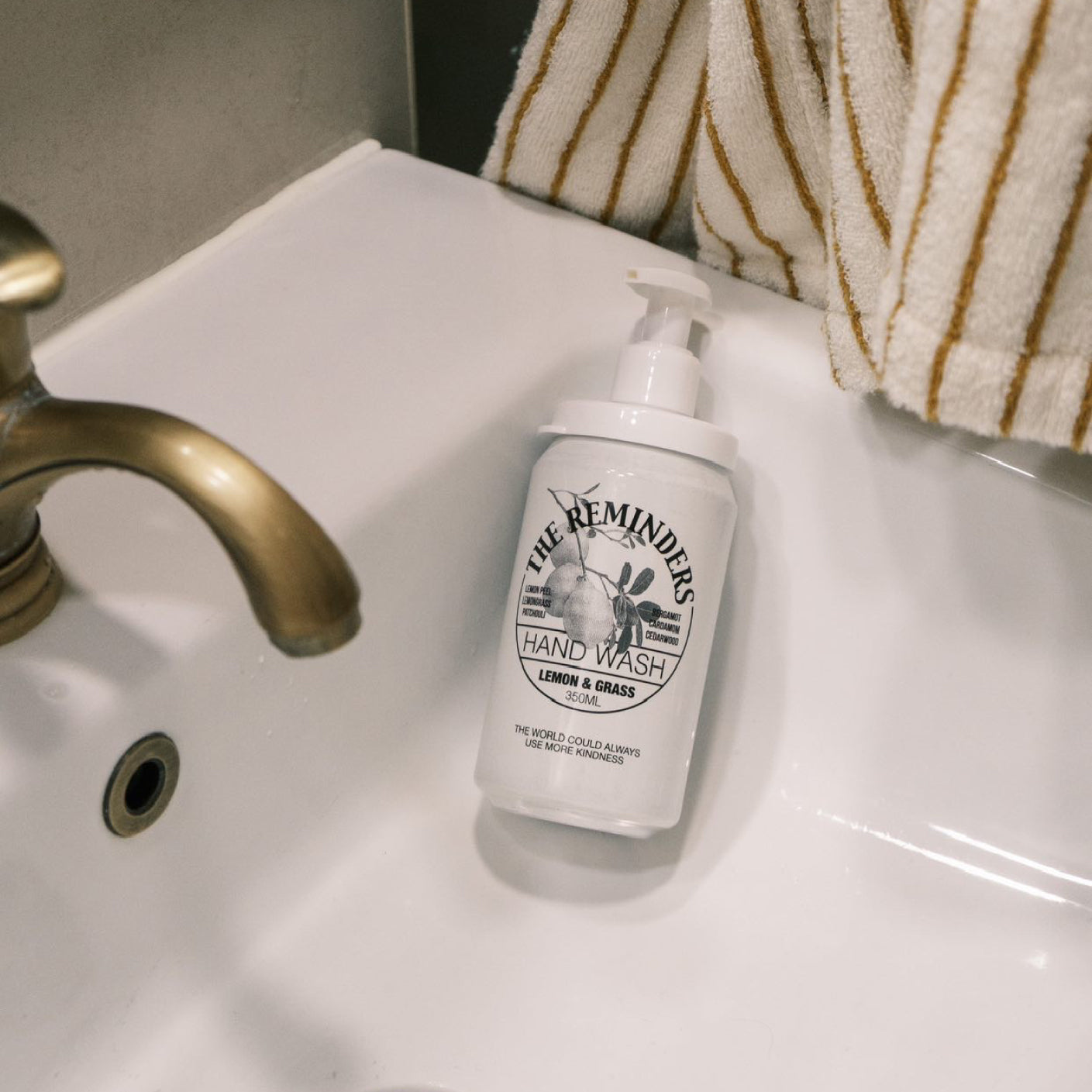 The Reminders Handwash Refill Can & Reusable Pump
Option:
Refill Can (Lemon & Grass)
• Lemongrass | Patchouli | Sandalwood
This scented hand wash carries the lively essence of a garden brimming with vibrant plants, accompanied by a subtle rise of citrusy aroma. It encapsulates the feeling of being in a garden filled with vitality and embodies the desire to regain a moment of tranquility within a busy daily routine.

• Cypress | Clove | Cedarwood
This fragrance captures the scent of a forest moistened after the rain. Delicate woody notes of cypress blend harmoniously with subtle spices, creating a balanced composition with an earthy aroma.

• Lavender | Patchouli | Cardamom
This hand wash captures the natural aroma of soothing lavender flowers to calm any complex thoughts in a busy mind. Centered around the cozy scent of lavender, it features the sweetness of patchouli and cardamom, creating a fragrance that is both comforting and delightful.

• Abundant Trehalose
Infused with 'Trehalose,' a moisturizing component found in cacti, it keeps your hands hydrated even after washing.

• Why a Can?
With an aluminum can recycling rate of 80%, it contributes to resource circulation. Just as the can once held the food we consume, it now delivers fresher products through a clean and safe container.

• Refill Can
This is a refillable product that does not include a pump. You can combine it with the pump you were previously using for continued use.

• Reusable Pump
It can be combined with the can for use, and after the hand wash is fully consumed, it can be combined with a new can for continued use.

• All Paper Packaging
All product packaging materials are made from paper, using easily recyclable, uncoated, and unbleached materials.
• Gently open the lid, as if opening a can.
• Attach the pump with a clicking sound.
• Separate the pump from the empty can.
• Peel off the label along the perforated line and dispose of it separately.
• Attach the pump to a new can for reuse.

Precaution
• In case of side effects such as redness, swelling, itching, etc. after use, consult a specialist.
• Refrain from using on wounded areas.
• Store out of reach of children, away from direct sunlight.
• Be cautious while opening, as the exposed edge may be sharp.
• This product is not a beverage, do not ingest.
Water, Sodium C14-16 Olefin Sulfonate, Lauryl Hydroxysultaine, C12-13 Alketh-9, Lauryl Glucoside, Sorbitol, Caprylyl Glycol, Tetradecene, Dipropylene Glycol, Trehalose, Hexadecene, Sodium Chloride, Hydroxyacetophenone, Sunflower Seed , Oil Glycerides, Citric Acid, Polyquaternium-10 Mexicana Juniper Oil, Disodium EDTA, Ethylhexylglycerin, Malt Extract, Pogostemon Cablin Oil, Abies Sibirica Oil, Citrus , urantium Bergamia(Bergamot) Fruit Oil, Cupressus Sempervirens Leaf/Nut/Stem Oil, Citrus Aurantium Dulcis (Orange) Peel Oil, Eugenia Caryophyllus (Clove) Leaf Oil, Myristica Fragrans (Nutmeg) Kernel Oil, Citrus Paradisi (Grapefruit) Peel Oil, Zingiber Officinale (Ginger) Root Oil, Sodium Citrate, Tocopherol, Limonene
The Reminders
To Remind Ourselves of What's Truly Unique and Important
To preserve what matters to us in the repetitive moments of everyday life. With an essential oil blend that's been carefully crafted, along with pure ingredients, our products act as a small reminder to take some time for yourself each day.